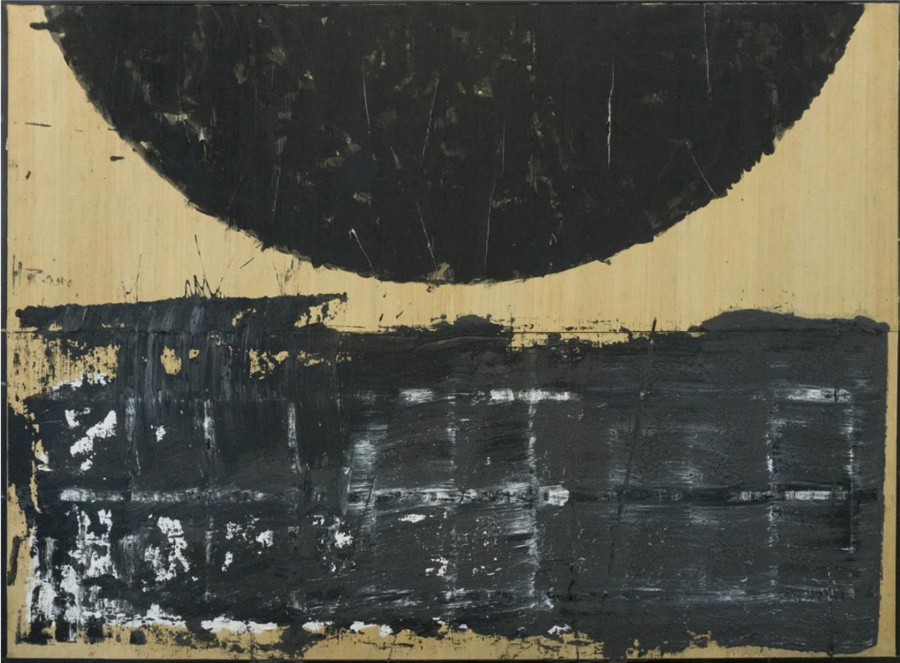 The largest solo exhibition in recent years by Huang Rui, artist and co-founder of the pioneering avant-garde Stars Art Group, opened at the UCCA Center for Contemporary Art in the 798 Art Zone in Beijing on Sept 25. The exhibits survey important but often overlooked threads in the abstract painting practice from the beginning of Huang's career to the present day.
Since the late 1970s, Huang Rui – who was born in 1952 in Beijing, where he still lives and works – has been active at the forefront of Chinese contemporary art as an artist and instigator, and notably co-organized the Stars Art Exhibition in 1979 and pioneered contemporary art practice in China.
Huang Rui: Ways of Abstraction is the largest solo exhibition by the artist in recent years. Featuring more than 40 paintings and sculpture installations from the beginning of the artist's career to the present day, this exhibition explores the language of abstraction and East Asian thoughts which have informed the artist's practice for decades.