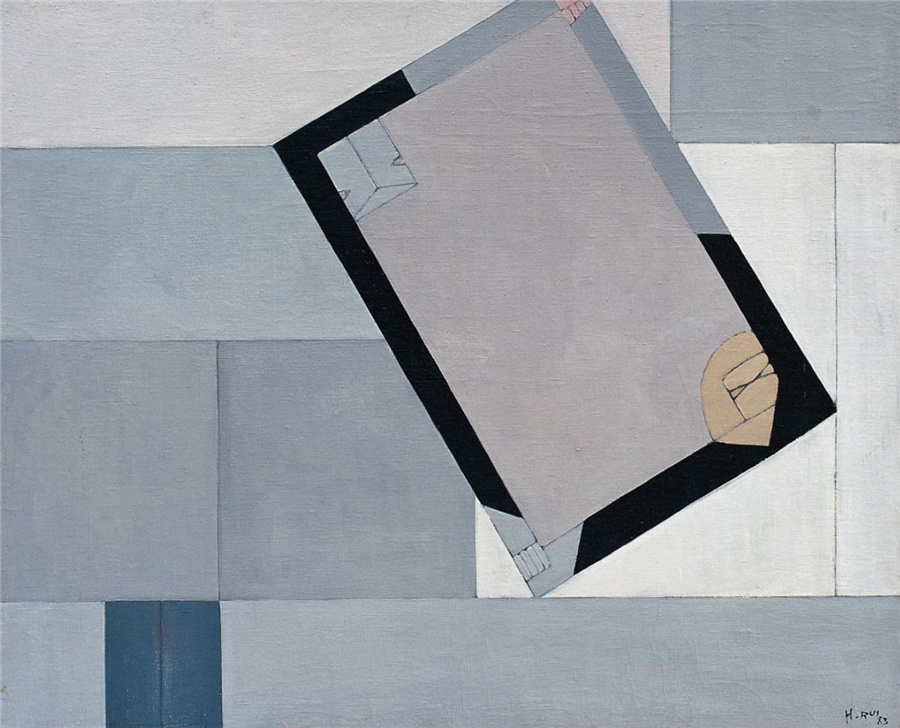 The Inside-out Dao series (2020) is a result of Huang Rui's more fluid and breezy ways of abstraction in connection to the idea of dao in Taoism. In these large-scale paintings with a minimalistic palette, the viscous texture of oil forms in contrast with a flowing, ink-wash effect created by diluting oil paint.
The language of abstraction in the Inside-out Dao series eludes the traditional geometric order of the universe; through the juxtaposition of the different kinetics of the brushwork on the canvas, Huang constructs a freer and new three-dimensional space.
Beyond the canvas, Huang Rui's in-depth study of East Asian philosophy and bold, experimental approach to the language of abstraction are materialized in the installation works at this exhibition.