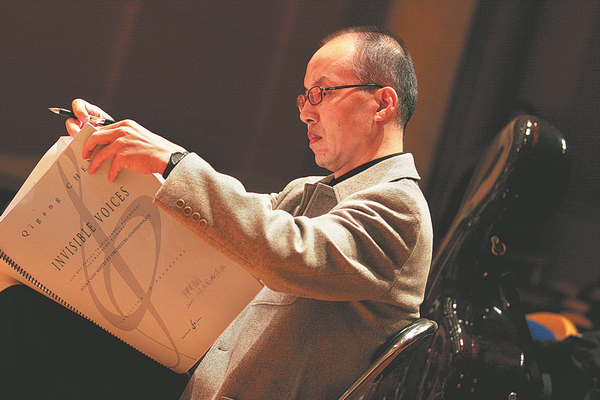 According to Yu, besides concerts by the China Philharmonic Orchestra, two chamber music concerts will be presented during the new season, which will see young Chinese musicians perform together.
"These young musicians are very new members of China Philharmonic Orchestra but they've already made progress, which is impressive. During the pandemic, we canceled many concerts. The young musicians were informed sometimes at the last minute to be onstage and they did a great job," says Yu.
"It's always our mission to offer young people opportunities to showcase their talent and it's particularly significant under the circumstances of the pandemic."
Li Nan, president of China Philharmonic Orchestra, says: "It's quite challenging for us to launch the new season because the pandemic is still on and we have no idea when it will be over. During the last season, we canceled 13 concerts. That was devastating for us, not only financially but also a great disappointment for our audience.
"We want to keep in touch with our audience. The experience of enjoying live music at concert halls cannot be replaced by other ways of listening to music," Li says.
The construction of the new China Philharmonic Orchestra Hall is scheduled for completion on June 30, 2022. It will be the orchestra's first permanent venue, located at the south side of the Workers Stadium in downtown capital.
Contact the writer at chennan@chinadaily.com.cn