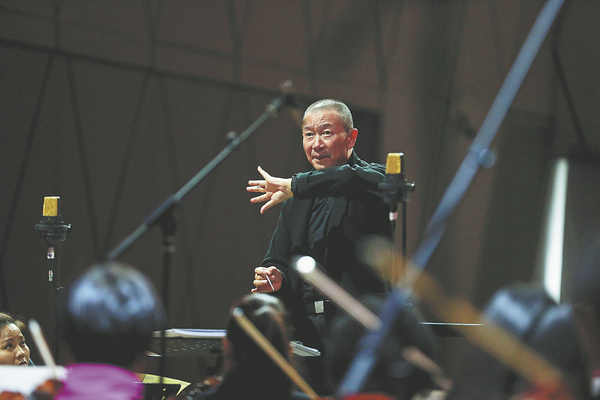 The China Philharmonic Orchestra will open its new season with 18 concerts. Yu Long, the orchestra's artistic director, will take the baton as one of the conductors.
The opening concert will be held at the Forbidden City Concert Hall in Beijing on Sept 12, featuring two pieces by composer Chen Qigang: Ouverture Symphonique Instants d'un Opera de Pekin and Itineraire d'une Illusion, as well as Richard Strauss' 1898 tone poem Ein Heldenleben, Op 40(A Hero's Life). Violinist Liu Rui will also perform.
It will be the first performing season for the orchestra after it celebrated its 20th year last year. The new season, planned earlier, will go on amid the COVID-19 pandemic.
"It's particularly difficult for us to launch a new season since musicians from around the world cannot travel to China and perform with us due to the pandemic. However, it allows Chinese musicians, especially the younger-generation musicians, to shine onstage," says Yu, adding that in its 2021-22 season, the China Philharmonic Orchestra will hold concerts on special themes.