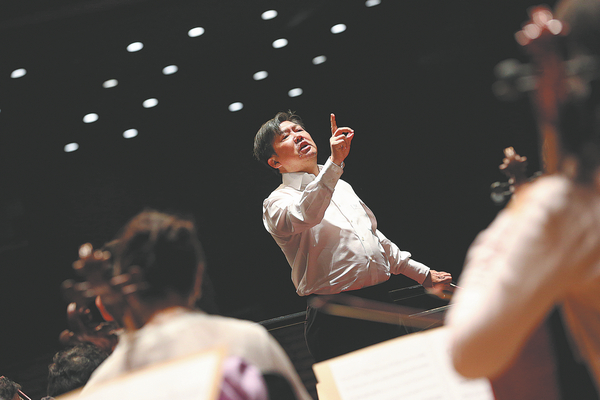 Chinese composers and their works will be highlighted. On Oct 10, composer Guo Wenjing's music pieces will be performed by the China Philharmonic Orchestra under the baton of conductor Huang Yi.
Four of Guo's works will be played, including the second movement of his piece, The Youth and Love, Death and Immortality of the Guardians, which was for the National Ballet of China's production, Dunhuang. His symphony suite Journeys for soprano and orchestra, and Riyue Mountain, passacaglia for orchestra will also be played. Soprano Song Yuanming will perform in the concert and the composer's wife, flutist Tang Junqiao, will play Guo's music piece, Bamboo Flute Concerto No 2 Wild Fire, for bamboo flute and orchestra.
On Oct 24, composer Tan Dun will conduct the orchestra in a concert on the theme "Conversation with Igor Stravinsky". Tan's music piece Erhu Concerto Fire Ritual-War and Peace will have its world premiere during the concert, featuring erhu (a two-stringed instrument) player Lu Yiwen.