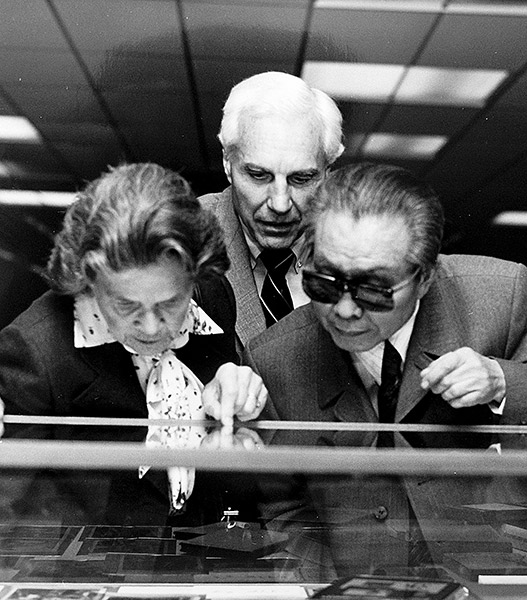 Sun returned to visit Dimond in May 2013, six months before the old man's passing in November. Upon Dimond's request, Sun arranged for a reprinting in Beijing of 200 copies of his Inside China Today, a book he dedicated "to Edgar Snow, George Hatem, Huang Hua and to their adventure of 1936".
"The very nature of journalism has changed in the West (since Snow's time) … With a terrible dearth of independent Western reporters working in places like China, the inevitable outcome is that news from those parts of the world will be reported at second or third hand, with a lot of unconscious bias or even intentional 'slant' injected into the story," McKusick said.
"The world needs more fearless independent foreign correspondents like Edgar Snow who are willing to go the extra mile to find the truth and report the real story."
On the morning of Nov 3, 2013, Dimond talked on the phone with Wu Tong, who was made the executor of his estate even though he had three biological daughters in the US. In the evening that same day, the 94-year-old cardiologist who loved woodcarving died peacefully at his home, a place he named Diastole.
"Diastole is a word with a bit of music and poetry in it," Dimond wrote in his book Distant Milepost. "Diastole: when the heart rests."
Sun said from Peking University:"He proved with the latter half of his life how a venerated doctor can use his or her professional and social stature to break ideological barriers and do cultural cross-pollination. In that sense he set a precedent that hasn't gone unnoticed."
Hill, referring to Dimond's attitudes toward both acupuncture and Chinese socialism said it was about "respecting alternative systems".
"Be modest in your conclusion," he wrote toward the end of Inside China Today. "Leave room for change. Above all, weigh what you are seeing against the past-against the future-and against the success and flaws of our own society."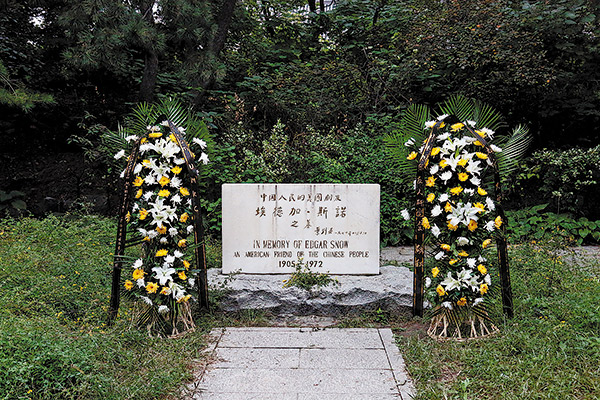 It is a heartfelt humbleness Dimond inherited from Snow, who, on arriving in Shanghai in 1928, decided to stay there and "save the rest of the world", because "China was a world in itself".
In 1946, after World War II, a 28-year-old Dimond was sent to Tokyo to treat Americans who were former Japanese prisoners of war. There he met J. B. Powell, who, by virtue of being a Missouri School of Journalism graduate and an editor of the China Weekly Review in Shanghai in the 1930s, was a close associate of Snow, who regularly contributed to the English periodical.
"Dr. Dimond at the time had already heard about Snow," said Hill, today the honorary president of the Edgar Snow Memorial Foundation. "And J. B. Powell undoubtedly filled him with more details of the man. But it wasn't until he met Snow in 1965 that he realized why he was such a successful journalist.
"Snow was smart, engaging, genial and warm. He was a guy who was in the moment, who cared so deeply about who he was talking to and what they were talking about. When the two were conversing, the rest of the world just went away."
Asked about Snow's most important advice to Dimond, Hill replied:"You have to be in China to understand it."