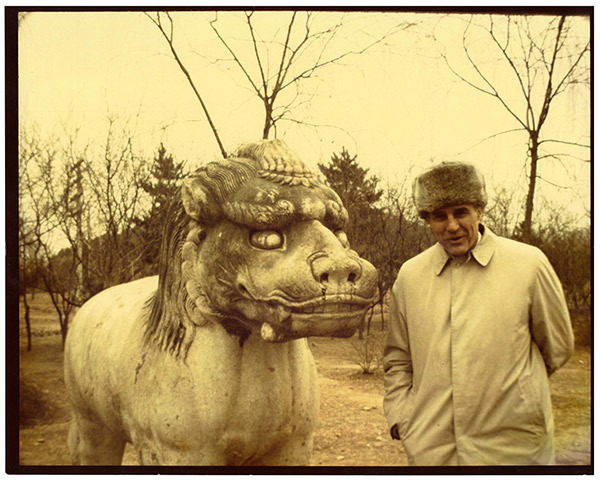 Another old friend who went to Snow's bedside was Huang Hua, then China's first permanent representative to the United Nations. Huang, a student revolutionary and close friend of Edgar Snow in Beijing in the 1930s, caught up with Snow in Bao'an in 1936 and accompanied him further west at the end of his five-month stay there, acting as his interpreter.
"The three red bandits" was how Snow referred to Hatem, Huang and himself, Dimond said. This was even though Snow had, in his own words, "never been a member of the Communist Party".
"This book (Red Star Over China) predicted that the communists would win victory. It was, however, not a book of advocacy. It was a book of reporting," wrote Snow in the 50s, when letters to him from China were delivered having been opened, presumably by the FBI, and he felt more than ever before the need to defend himself.
One person who was trying to correct the wrongs was Dimond, who wrote to Nixon when Snow's cancer was first found, seeking medical help.
"I elaborated in telephone calls to the White House, here was a remarkable opportunity to show the world the errors of the tragic policy of previous years which had scarred the careers and spirits of honest men, such as Snow," wrote Dimond in a chapter of his 1975 book titled Journey To The Beginning, a nod to Snow's autobiography of the same name.
"The final White House response to me, by telephone, was to thank me for my concern and to advise me that the president could not make special exceptions. … After all, there were many Americans living overseas."
While Snow's memorial was held in Geneva on Feb 19, 1972, Nixon was en route to China, almost everyone within his entourage carrying a copy of Red Star Over China.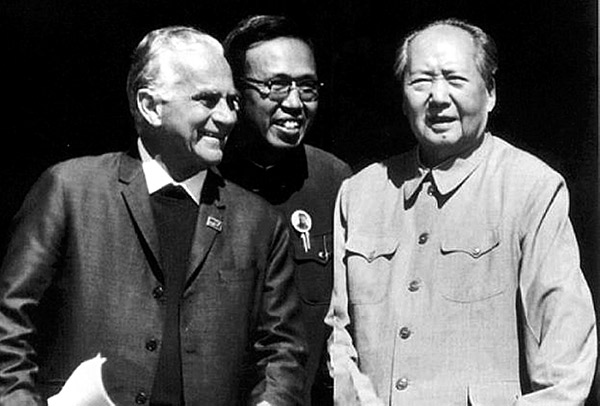 "It's hard to see justice in such timing," a deeply saddened Dimond said. "The journalist who has tried to tell his country its Asian policy was wrong, and who had brought personally from Mao Tse-tung the clear signal that Mr. Nixon would be welcome in Peking, left the scene just as American Asian policy made the giant turn away from the issues that had made enemies of the two nations."
The doctor and his wife, who also attended the memorial, found their consolation two years later with the establishment of the Edgar Snow Memorial Foundation, the first of its kind anywhere.
"It's a project that got almost unanimous support from people who knew Edgar Snow, including Huang Hua, who came to be a close collaborator to the Dimonds on their work,"Hill said.
Yet their work began even before that. In November 1972, nine months after the Nixon visit, Dimond helped bring to the US the first delegation of Chinese physicians since 1949.
On Jan 31, 1979, the Dimonds were at the Chinese Liaison Office in Washington being received by the then Chinese vice-premier Deng Xiaoping during his state visit to the US following the official establishment of Sino-US diplomatic relations earlier that year.
"We remembered Grenville Clark, Paul White, and Edgar Snow, and wished they were with us on this evening," Dimond later wrote.
Yet the memory of Snow came most powerfully to Dimond through the doctor's association with his friends, people with whom Snow had been brought together during his stay in China between 1928 and 1941, by both destiny and a shared desire for truth and the betterment of human conditions.
Two people on this list were George Hatem and the New Zealander Rewi Alley. Not unlike Snow, both had an intrepid heart that led them to Shanghai in the late 1920s and early 1930s. Both became disillusioned and disgusted by what they saw in the hedonistic "Pearl of the Orient": the seemingly endless dying of the poor and the execution by the ruling Nationalist government of those who were "trying to agitate against this sort of thing", to use Hatem's words. Both reached out to the leftist thinkers and writers around them, both Chinese and non-Chinese, and soon developed a strong curiosity and sympathy toward the Chinese Communists.