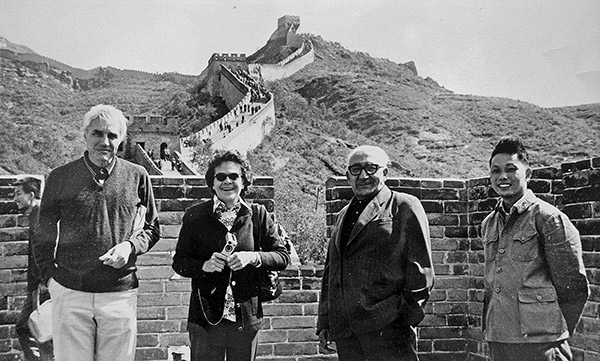 "Dr. Dimond first became interested in acupuncture in Vietnam in the 1960s, when he was sent there during the height of the Vietnam War," Hill said. "The preparation he was given for his lecture in Hanoi was centered on what one should do if a bomb went off."
What he probably had not imagined then was that years later an effort by president Richard Nixon to end that same war-an effort for which Nixon was seeking China's help-contributed to a thaw of Sino-US relations, and to Snow's return to the spotlight, after his virtual absence from public view in the US for nearly 20 years.
During his last visit to China, between August 1970 and February 1971, Snow had not only got glimpses of China's massive educational program in family planning and birth control, but also climbed atop the Tian'anmen rostrum to watch-side by side with Mao-the parade that was taking place on October 1, China's national day.
Carried by newspapers worldwide, "the picture of the two … told the whole world and the Chinese people that we are friendly to the American people," said Ji Chaozhu (1929-2020), Mao's English interpreter and author of the memoir The Man on Mao's Right, in an interview in the 2000s. "And if the American administration has a similar idea as the American people… we are ready to establish a good relationship, working relationship with them."
Two months after the Tian'anmen parade, Snow sat down with Mao in his study for "a five-hour discourse", to use Snow's words, in which Mao said he would be happy to talk with Nixon "either as a tourist or as president". The message was first announced in the article Snow wrote and published in Life magazine on April 30, 1971.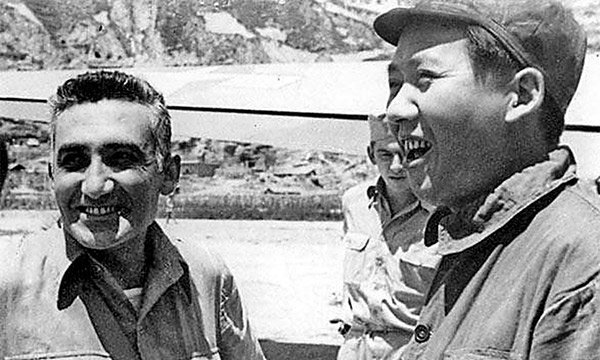 And it seemed to have set in motion a chain of events: between July 9 and 11 that year, Henry Kissinger, Nixon's security adviser, secretly traveled to Beijing to negotiate on a possible visit by Nixon; on July 15 Nixon shocked the world by announcing on live television that he would visit the People's Republic of China the following year, which he did from February 21 to 28, 1972.
Amid all the excitement surrounding the rapprochement, very few in the US were aware of the fact that Snow, whom Life said "probably has more firsthand information than any American … on what the Chinese leaders think about the US today", died of pancreatic cancer on Feb 15, 1972, at the age of 67.
Dimond was among those who were first informed when Snow was diagnosed with cancer in late 1971, barely three months after the doctor returned from his own China trip.
"I called Dr. Ma Hai-the (Ma Haide) in Peking," wrote Dimond in his 1975 book.
Ma Haide is the Chinese name of George Hatem, a Lebanese-American doctor who joined Snow on his adventure to seek out and speak to the "Reds" in 1936. Hatem stayed on in China and became a Chinese citizen.
It did not take long before Hatem, with his team of Chinese doctors, nurses, nutritionist and even a chef, flew in from Beijing to Geneva at the behest of Mao and Zhou. Taking up residence at Snow's place they tried everything within their capacity to enable Snow to "die gently", as Dimond put it.