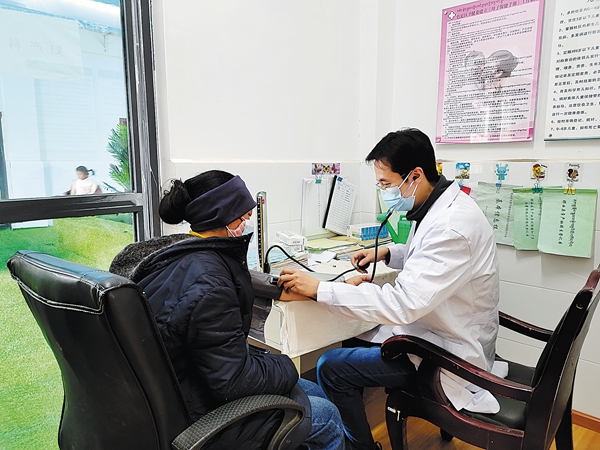 The average altitude of Amdo county is 5,200 meters above sea level. The thin concentration of oxygen makes life here harder and slower than that in the plains. One has to struggle with frequent headaches and harsh weather-winter lingers for half a year with heavy snow.
The doctors are busy all year round. In summer, he and his team have to do physical examinations-funded by the government-covering all residents to check out potential high-altitude diseases, such as pulmonary and cerebral edema.
When winter comes, Dorje will be busy dealing with surging traffic accidents caused by harsh weather. The county is on a key route for trucks transporting materials to Lhasa, the capital of Xizang.
Asked why he kept working here for decades instead of going back to his hometown of Shigatse city, which has an elevation much lower than Amdo county, he says he feels needed here by his patients, a group who "wholeheartedly trust him and are grateful to him".
Dorje is glad to see the changes and improvements in his hospital funded by the region's government as well as cooperative hospitals outside Xizang.
In the past decade, the Amdo County People's Hospital has been sponsored by the General Hospital of Eastern Theater Command in Nanjing in East China's Jiangsu province. From 2019 to 2020, the hospital in Nanjing sent 30 doctors and nurses to work in Amdo and invested 7.5 million yuan in buying medical equipment and building new wards for the county hospital.