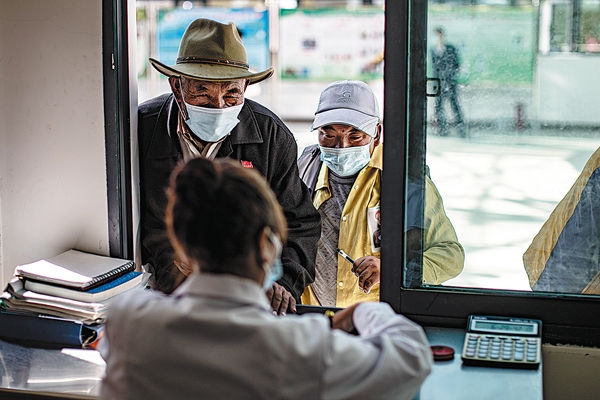 To encourage safe delivery, all the costs of childbirth are covered. After the delivery, each mother will get 1,450 yuan ($233.9) from the local government, says Dorje.
According to an official government report on May 22, the death rate among women in childbirth has decreased from 5,000 per 100,000 seven decades ago to 48 per 100,000 as of 2021, and the infant mortality rate has dropped to 7.6 per thousand-both record lows.
The hospital where Dorje works assigned a whole floor of its new building to the obstetrics department this year to meet the increasing demand of women giving birth.
Set up in 1966, the hospital had only about 20 wards in 2018. Now the number of wards has increased to 107. Altogether, 44 medical workers provide medical care in 27 departments.
"Changes and upgrades happen every year," says Dorje, who has worked as a doctor in Nagchu city for 24 years.