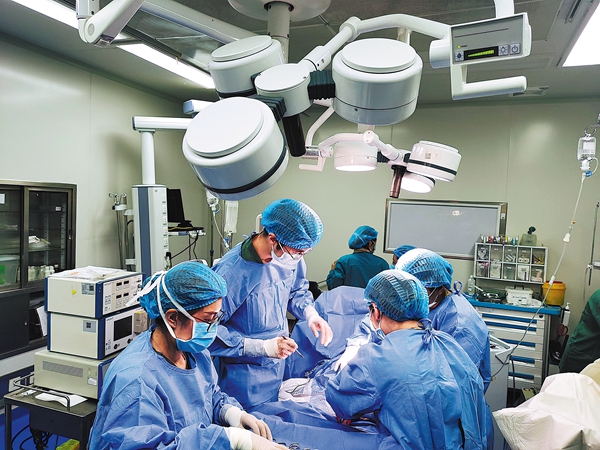 After graduating from Xizang University in Lhasa, Dorje began his career as a doctor at a small clinic in a village in Nagchu city in 1997.Being the only doctor, he had to deal with various medical demands. However, due to an extreme shortage of medicine and the poor condition of the clinic, he failed to satisfy many of his patients.
Then, the nomadic people living in Nagchu city, which is more than 4,500 meters above sea level, could only walk, ride a horse or a motorbike to see a doctor. And a well-conditioned hospital was often hundreds of kilometers away.
"When patients arrived at a hospital after several days of traveling, they often missed the best time for treatment," recalls Dorje.
Currently, Xizang has 1,642 medical institutions covering all townships and villages. Well-equipped hospitals have been set up in counties.
Although medical services have been greatly improved, the number of doctors is far from sufficient, says Dorje.