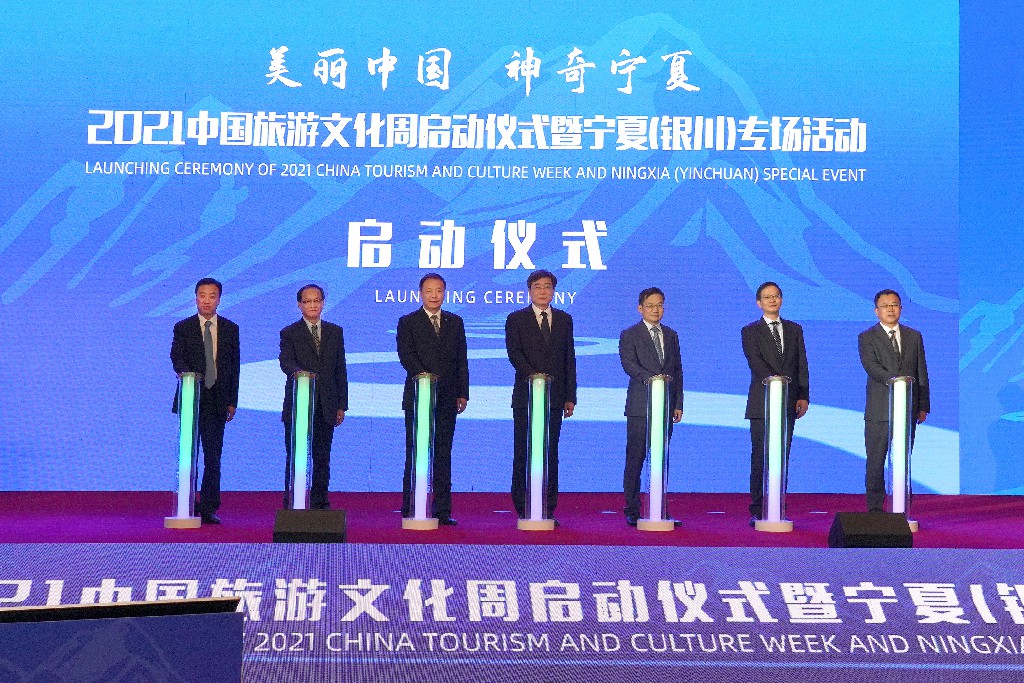 Aiming to further tap into the cultural and tourism resources of Ningxia and to enhance people-to-people exchanges between China and the world, the 2021 China Tourism and Culture Weeks is now underway and held its opening ceremony on Monday in Yinchuan, capital city of Northwest China's Ningxia Hui autonomous region.
Over 120 people including officials from China's Ministry of Culture and Tourism, staff members of Overseas China cultural centers and China national tourist offices, scholars as well as professionals from the country's travel and culture sectors attended the opening ceremony.
Co-hosted by the Network of International Culturalink Entities, the publicity department of the CPC committee of Ningxia Hui autonomous region and the Yinchuan municipal government, 2021 China Tourism and Culture Weeks runs with three themes of "beautiful villages and intangible cultural heritage protection", "ice and snow tourism" and "cuisine culture". From June 1 to June 30, global audiences can delve into China's intangible cultural heritage, revel in our folk culture and dig into the country's culinary delights through a host of online platforms and social media outlets of Overseas China cultural centers, chinaculture.org, and the official website of China Tourism and Culture Weeks. Over 260 items in the format of exhibitions, online workshops, short videos and more will be available to viewers.