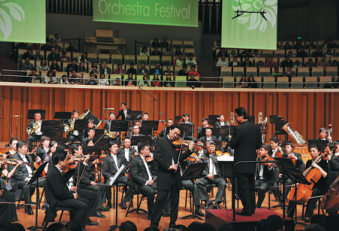 "For me, a great classical work is shared by the general public rather than just appreciated by musicians or experts. The Echoes of Hakka's Earth Buildings is such a music piece, which I've performed home and abroad for about 75 times," says Zheng."It portrays the history of the Hakka people, which has not been performed in the capital during the past 10 years."
Zheng adds that it will be the first time the symphony orchestra of the Xiamen Municipal Opera and Dance Drama Troupe performed in the capital.
"It's crucial for a symphony orchestra to perform in front of a new audience. That's the platform the China Orchestra Festival has been offering for Chinese symphony orchestras," Zheng adds.
Other highlights will see the China National Symphony Orchestra, which has been performing at the annual festival since it started, the Xi'an Symphony Orchestra, the NCPA Orchestra and the Liangshan Symphony Orchestra, which was founded in 2013 and is based in Xichang, capital of the Liangshan Yi autonomous prefecture, Sichuan province.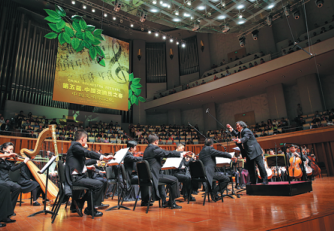 On April 17 and 18, the Xi'an Symphony Orchestra will perform two concerts combing classical music with traditional Chinese poems.
On April 22, conductor Li Xincao will lead the China National Symphony Orchestra. Their presentations will include composer Zhang Chao's orchestral work, Breaking Dawn for Sunset, composer Yang Fan's piece Days of Glory for mezzosoprano and orchestra and composer Jiang Ying's Journey for a Century, a music piece for pipa, orchestra and mezzo-soprano.
The festival will also launch a variety of art education activities on and offline for the first time, with musicians sharing stories of their works.