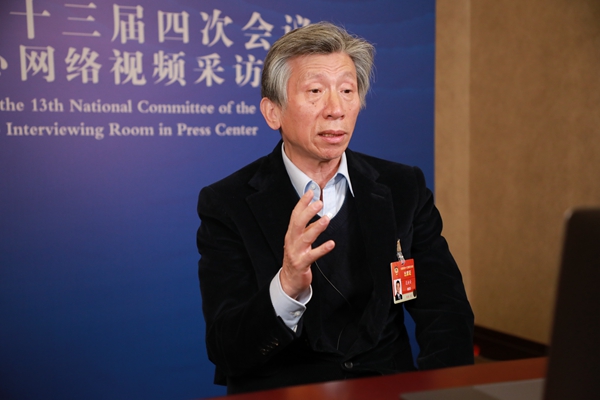 Revitalizing villages will help breathe new life into isolated communities and inspire cultural activities and appreciation, says CPPCC member, Li Yingxue reports.
The outline of the 14th Five-Year Plan (2021-25) for national economic and social development was ratified during the annual two sessions, mapping out a blueprint for China's new journey toward the full construction of a modern socialist country.
The outline points out the full operation on the strategy of rural vitalization and mentions the importance of rural construction to continuously improve villages' appearance and the living conditions of their residents.
"Rural vitalization is a like new blueprint for Chinese people, which we need so as to combine economic development with cultural character under this majestic process," says Fan Di'an, a member of the Chinese People's Political Consultative Conference National Committee.
"Strong agriculture development, farmers' well-being and beautiful villages, that's the ideal goal of our rural vitalization," Fan says, adding that he believes a beautiful village should be clean and keep its traditional features.
Literature and the arts can play an even more important role as China has clinched victory in eradicating absolute poverty and entered the stage of rural vitalization, he said at an interview during the two sessions at the Great Hall of the People in Beijing.
"Chinese literature and the arts have a tradition of building up the spiritual value and meaning of life, and excellent artworks play an important role in boosting mental strength," says Fan, who is also chairman of the China Artists Association and dean of the Central Academy of Fine Arts.
Fan says he thinks the villages are both battlefields for people to overcome poverty and also sites where touching stories are being made.
"Besides news reports and photographs to record the scenes and frames of the process of poverty alleviation, in the past years, writers and artists have visited many impoverished places to witness poverty alleviation efforts, which have inspired them to produce an abundance of works of literature, film, drama, music and art," he says.