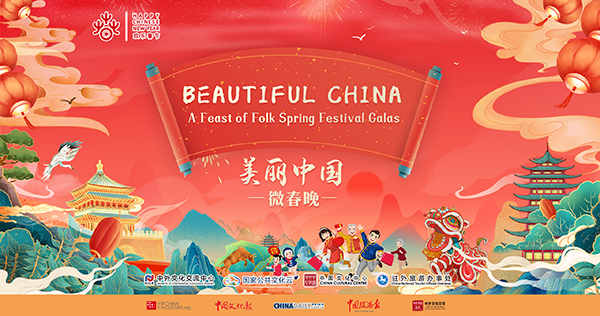 To learn the new year traditions, to taste the cuisines, and to watch the operas. In the vast and beautiful China, the most representative festival is the Spring Festival. The most distinctive traditions of the Spring Festival can be found in the beautiful countryside of the new era.
During the 2021 Happy Chinese New Year, the Network of International Cultural Entities (NICE) and the National Public Cultural Development Center of the Ministry of Culture and Tourism co-produced the "Beautiful China: A Feast of Folk Spring Festival Galas" short videos.
The program selects the video clips of folk traditions, Spring Festival cuisines and Spring Festival galas in the countryside that people in places like Liaoning, Shanxi, Fujian, Sichuan and Zhejiang provinces have enjoyed for years, to show the life of peace and joy in a true and simple style, to convey the good wishes of the Chinese people for life during blessing and gathering.