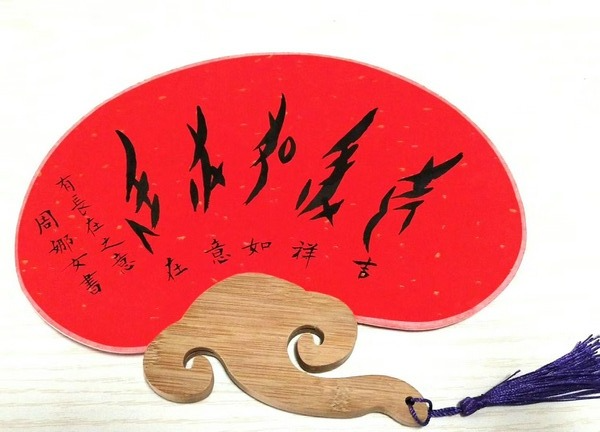 The founder of the Nv Shu, the world's only known written language for women that dates back more than a thousand years in Jiangyong county, Central China's Hunan province, probably never expected that the script would see a North China artist trying to popularize it worldwide.
Zhou Na, 51, an artist living and working in Hangu in coastal Tianjin's Binhai New Area, has recently completed her writings with her counterparts on traditional household classic works in the form of the Nv Shu and will publish them publicly, for the first time in the history of the special script.
The books, highlighting Chinese moral ethnics, will include the Three-Character Classic from the Song Dynasty (960-1279) and Thousand-Character Classic from the Southern and Northern Dynasties (420-581). Previously, the language was only communicated among women, and the contents were limited to marriage, family, love, secrets, folk customs and even puzzles.
"Because the books on Nv Shu are difficult to find in the market, I hope the publications hit the market in the first half of the year," she says.
To help more international readers, fans and scholars, the books provide each character with international phonetic symbols, a first of its kind in history, too.