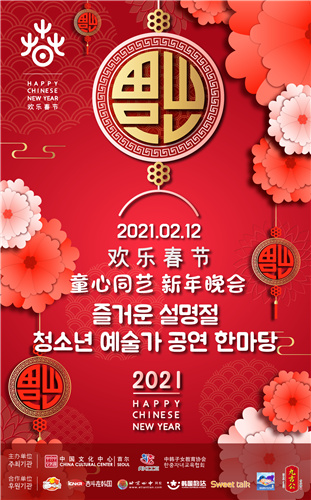 The 2021 "Happy Chinese New Year" series in South Korea is to be launched online today.
This event invites people from China and South Korea to share Chinese New Year culture and enjoy a happy Spring Festival together during the anti-epidemic period.
The Spring Festival is a traditional festival shared by China and South Korea.
The 2021 Korean "Happy Chinese New Year" series will be launched from Feb 4 to March 31, divided into six sections. Viewers can enjoy livestreaming of cultural and creative exhibitions, concerts and New Year galas online.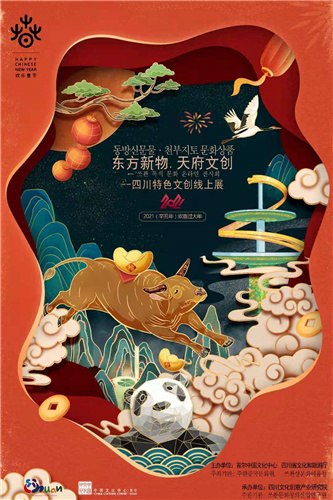 This year, the China Cultural Center in Seoul has joined hands with the cultural and tourism departments of Sichuan and Jiangsu provinces. Artists from the Sichuan Symphony Orchestra will bring the New Year Concert.
Online workshops will be offered to introduce the distinctive clothing, food, local customs and traditional Chinese medicine of Sichuan and Jiangsu provinces.