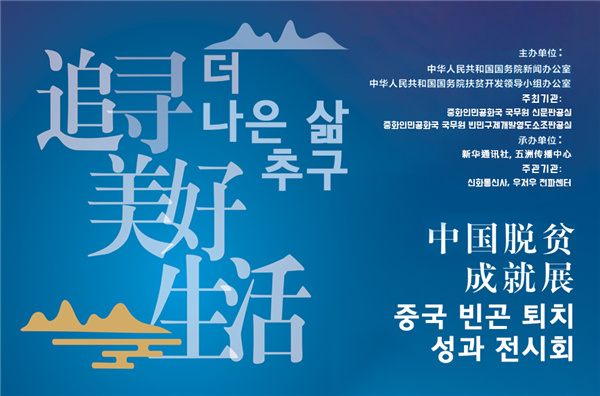 An online exhibition focusing on China's poverty alleviation achievements was unveiled on the official website of the China Cultural Center in Seoul (http://cccseoul.org/gallery2/sub1/news.php?sub_scate=1085), on Jan 30.
Through a selection of more than 100 pictures, the exhibition systematically introduces the strength, scale and influence of China's fight against poverty, vividly demonstrating the great achievements China has made in the fight against poverty and China's contribution to world poverty reduction.
The Chinese, English, French, Russian, Spanish and Arabic versions of the exhibition were made available to the public on Dec 22, 2020.