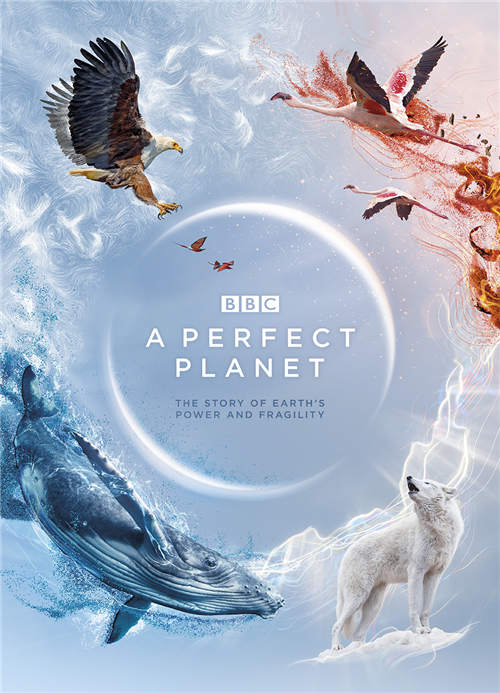 The executive producer of A Perfect Planet, the new landmark documentary series made by veteran British wildlife filmmaker David Attenborough, has praised China for its efforts in trying to find a solution to the world's energy problems and spoken of his delight at the enthusiasm for wildlife programs among the Chinese audience.
Five-part series A Perfect Planet is a co-production of the BBC, Tencent Penguin Pictures, ZDF, China Media Group CCTV 9, France Televisions and The Open University, and begins transmission on CCTV 9 and Tencent on Jan 4. Once again, it features Attenborough, who over the last six decades has become one of the world's greatest educators and broadcasters of the natural world.
The show highlights the importance of the four great forces of nature – volcanoes, the sun, the weather and the oceans – in shaping the world in which we all live, and also has a fifth episode focusing on the damage being done to the natural balance by human beings, while also offering hope of how this impact can be lessened, a field in which producer Alastair Fothergill said China was playing a leading role.
"Yes China does have issues with pollution but they have been leaders in technology and the leading makers of solar panels," he said.
"Until recently there was not a lot of natural history programming being shown in China but I've heard the shows go down extremely well and are very well received.
"I'm really pleased our films are being seen in China, it's a very urban population so they need to see these things - the country is home to the world's biggest snow leopard population but how can you expect someone in Shanghai to care about that until they've seen them? There is a continuing need with every generation to show them the beauty of the natural world."
The opening episode of the series, which took four years to make, with scenes shot in 31 countries, focuses on the destructive and life-giving power of volcanoes, but it is the episode about the importance of the sun where China's natural wonders are on display, specifically snub-nosed monkeys in Shennongjia National Park.