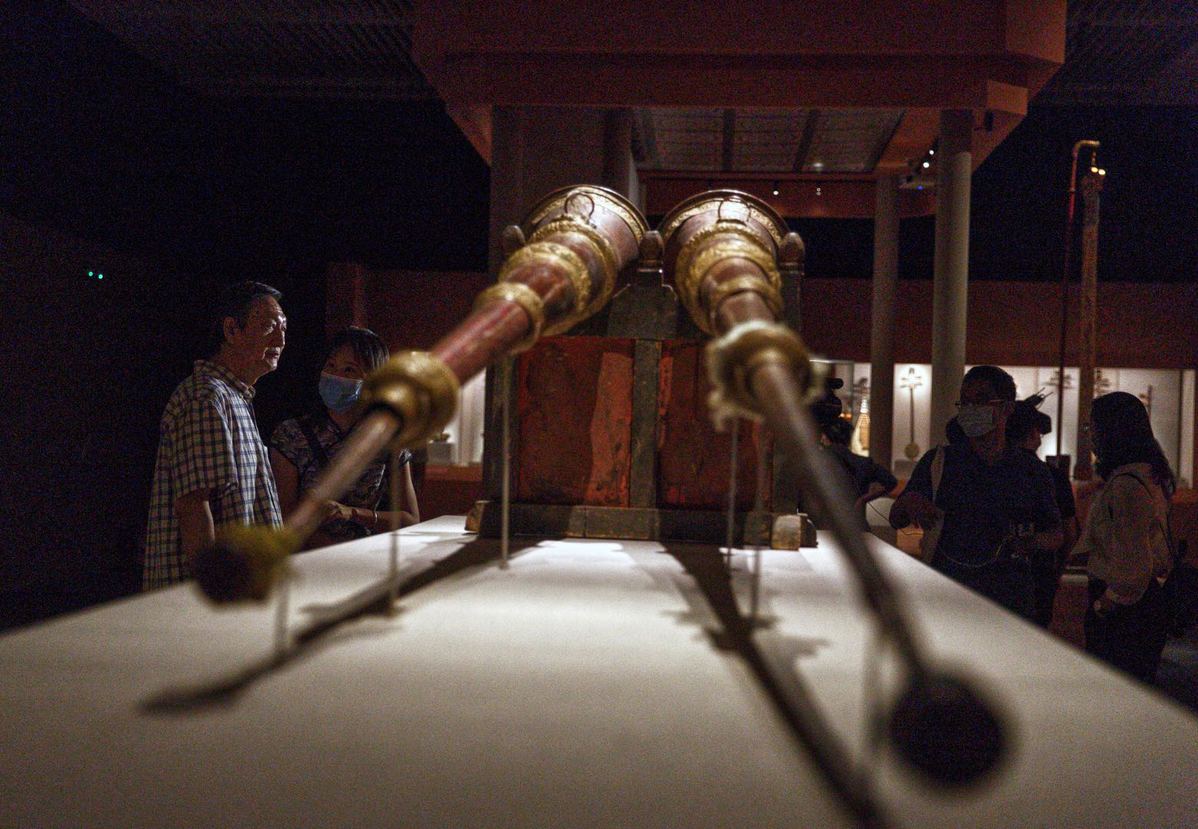 The Sound of Harmony, an exhibition held at the National Museum of China, examines the roles of music in state activities, public education and exchanges between ancient China and other civilizations. [Photo by Jiang Dong/China Daily]
7. Ancient instruments resound through centuries
The National Museum of China (Aug 8-Jan 29)
Ranging from the Neolithic Jiahu bone flute, the Tang Dynasty (618-907) "Jiu Xiao Huan Pei" guqin (zither) to the Qing Dynasty (1644-1911) 12-tone pitch pipes, ancient China's various musical instruments continue to resonate with contemporary people.
It is widely believed these artifacts embody rich cultural information about the evolution of rituals and ceremonies in accordance with social hierarchies, arts and crafts developed by ethnic groups and collective beliefs about the universe and humanity that continue to unite Chinese thinking.
An ongoing exhibition, The Sound of Harmony, traces the development of Chinese musicology, folk art and culture. It displays over 200 items, mostly musical instruments, from the National Museum's collection and on loan from other cultural institutions, such as the Palace Museum and Shanghai Museum.
The exhibition also examines music's roles in state activities, public education and exchanges between ancient China and other civilizations.