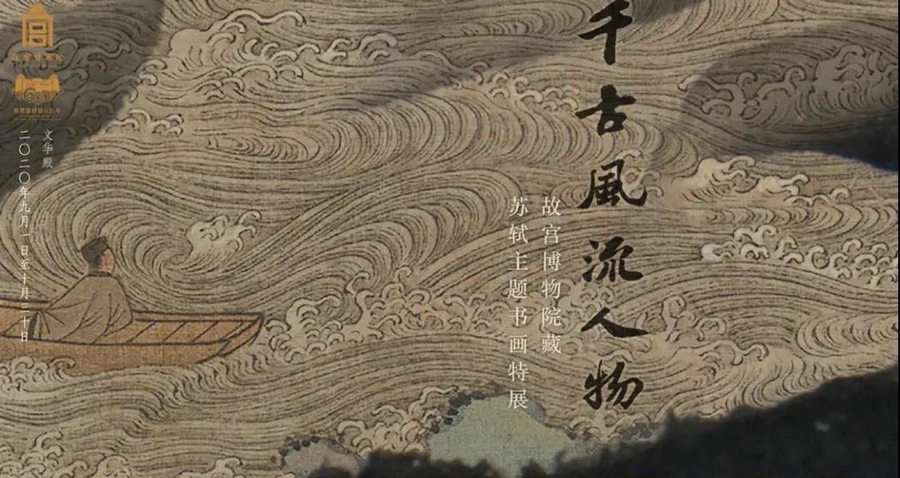 This photo shows a poster for a calligraphy and painting exhibition on the legacy of Su Shi, an iconic figure of ancient Chinese literature and fine arts, held at the Palace Museum in Beijing. [Photo/dpm.org.cn]
5. An iconic figure of classical Chinese arts and culture
The Palace Museum (Sept 1- Oct 30)
The Palace Museum in Beijing hosted Man of Infinite Refinement: Special Exhibition on the Paintings and Calligraphy of Su Shi, a calligraphy and painting exhibition on the legacy of Su Shi (aka Su Dongpo), an iconic figure of ancient Chinese literature and fine arts. Su Shi (1037-1101), who lived during the Song Dynasty (960-1279), is a household name in China.
The 78 exhibits on display spanned from the Northern Song Dynasty through recent history and cover a range of media, including calligraphy, paintings, epigraphic rubbings, documents and rarely seen books.
They were either Su's representative works or pieces created by his close friends, predecessors and students that reflect their interactions, or works by his followers from later periods that pay homage to Su.
Click here to learn more.