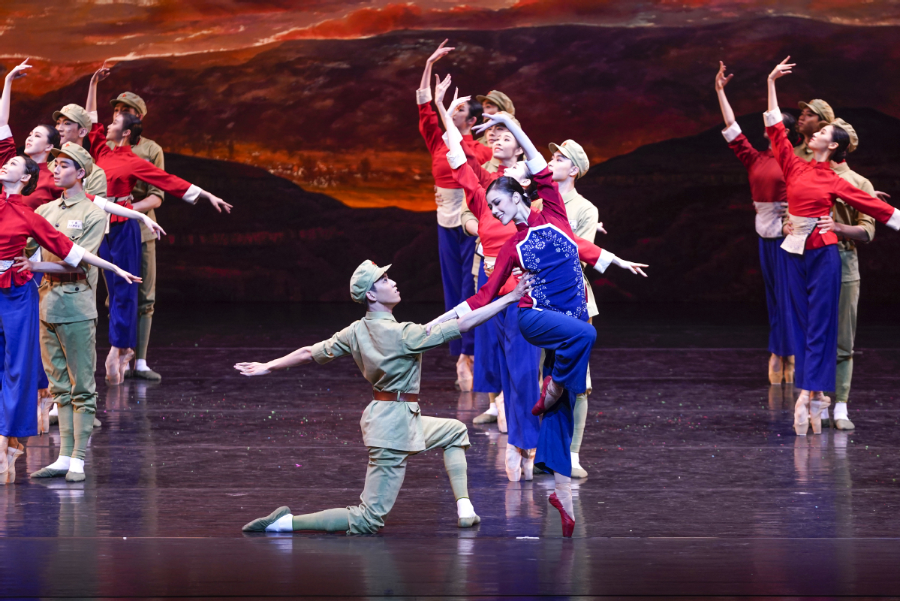 A scene from  Yimeng, the latest production by the National Ballet of China. [Phto provided to China Daily]
The National Ballet of China premiered its latest production, Yimeng, on Saturday at the Tianqiao Theater in Beijing to celebrate the upcoming 100th anniversary of the founding of the Communist Party of China in 2021.
The work, which is based on the company's classic piece, Ode to the Yimeng Mountain, tells stories with scenes adapted from real events, with such titles as Bridge Under Fire, The Virgin Bride and Passions of Yimeng.
Classic songs composed by Liu Tingyu, such as the folk ballad, Yimeng Tune, which depicts China's beautiful natural scenery, were performed by the company's symphony orchestra under the baton of conductor Huang Yi.