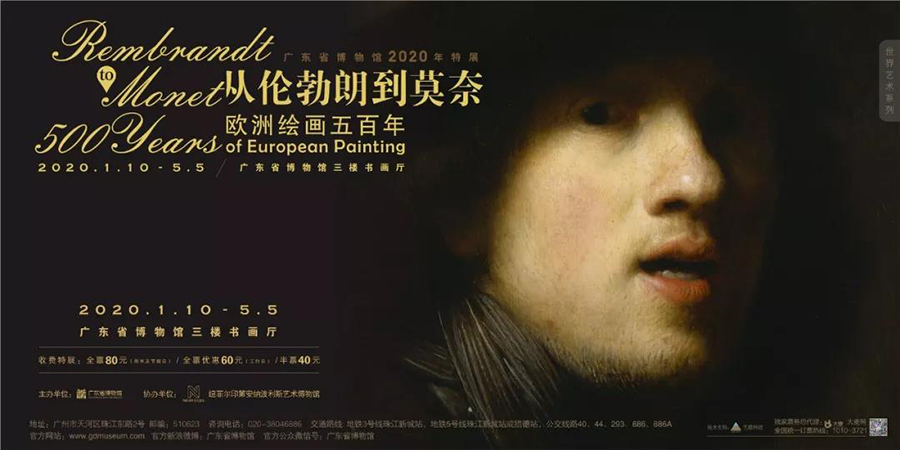 This photo shows a poster for the exhibition From Rembrandt to Monet: 500 Years of European Painting. [Photo/gdmuseum.com]
8. From Rembrandt to Monet: 500 Years of European Painting
Guangdong Provincial Museum (Jan 10 - May 5 )
Hunan Provincial Museum (May 29 - Sept 13)
Chengdu Museum (Sept 29- Jan 3)
For the first time in history, 60 carefully selected European masterworks from the Indianapolis Museum of Art's collection traveled to Chinese cities of Guangzhou, Changsha and Chengdu, in the exhibition, From Rembrandt to Monet: 500 Years of European Painting, in 2020.
The paintings were selected for their exceptional quality and for their ability to clearly convey the broader narrative of European art history, from the early Italian Renaissance through 19th-century French Impressionism.
The exhibition encompasses the most influential periods and schools of European art history. The most eye-catching showpieces include works by Titian, Rubens, Rembrandt, Goya, Gauguin and Monet, among others.