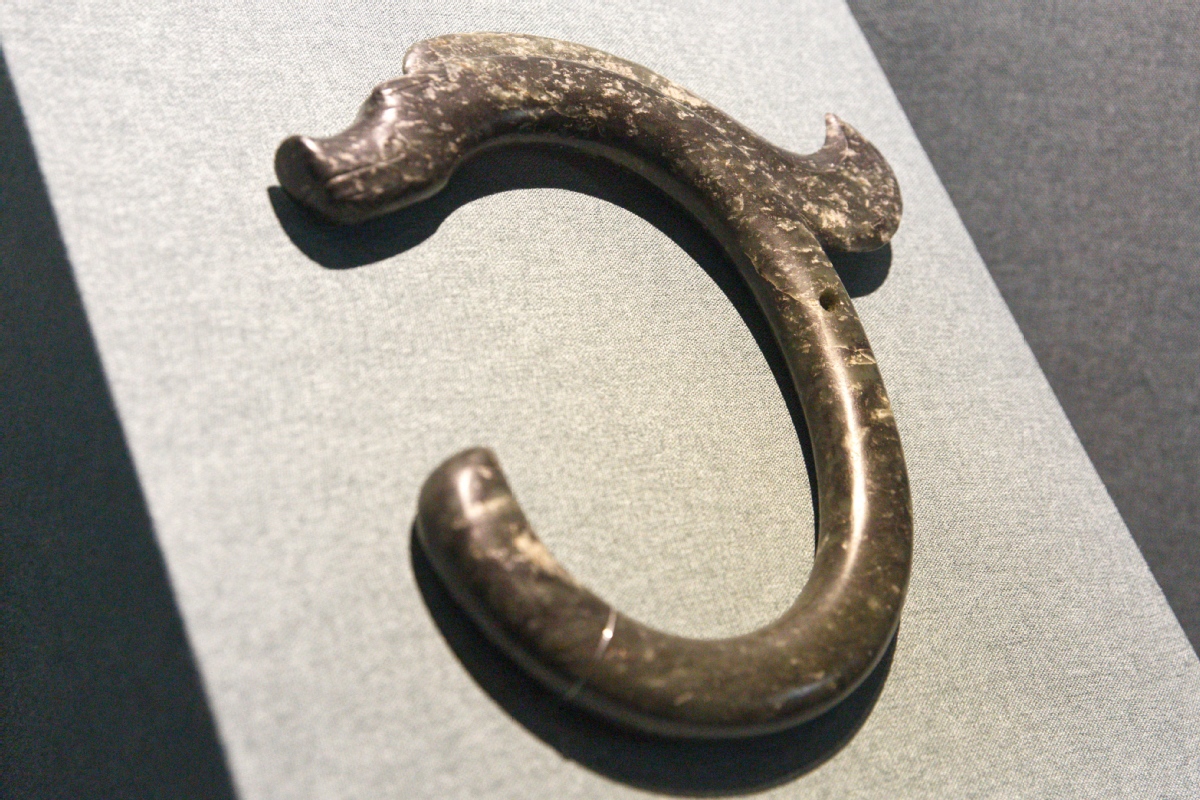 A dragon-shape jade object on show at the National Museum of China. [Photo by Jiang Dong/China Daily]
2. Prehistoric Jade objects trace origin of Chinese civilization
National Museum of China (Oct 30- Jan 3)
When speaking about the Hongshan culture, which dates between 6,500 and 5,000 years ago, what most often comes to mind is the beauty of jade objects buried in the tombs of this Neolithic civilization.
Jade from Hongshan, an archaeology exhibition at the National Museum of China, showed more than 160 artifacts including jade and pottery objects, revealing early stirrings of Chinese civilization thousands of years ago.
The pieces help people today understand the social ranks, ceremonies and customs of the Hongshan culture, of which several sites have been found and are being excavated continuously in an area stretching from the Inner Mongolian autonomous region to Liaoning province in northern China.