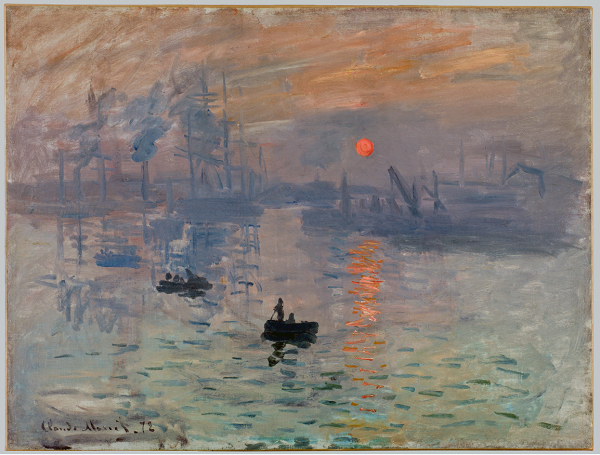 Impression Sunrise, one of the best known paintings in art history, is on its debut exhibition on the Chinese mainland. [Photo/Marmottan Monet Museum, Paris]
6. Monet's masterpieces descend on Shanghai
The Bund One Art Museum (Oct 8- Jan 3)
One of the best-known artworks of all time, Claude Monet's oil painting Impression Sunrise is on display at the Bund One Art Museum in Shanghai until Jan 3, 2021.
Created in 1872, Impression Sunrise depicts the rapidly changing light and mist during sunrise at the port of Le Havre in France. The painting is one of the most treasured pieces of the Marmottan Monet Museum in Paris and is rarely exhibited abroad.
Named after the painting, the exhibition features 47 pieces of artwork, with nine original paintings by Monet, including two from the Charing Cross Bridge series, On the Beach at Trouville, Boats in the Harbor at Honfleur and Falaise et Porte d'Amont par Gros Temps.
Also on view are several Japanese prints that Monet and other featured artists drew inspiration from, as well as paintings by such modern artists as Vicky Colombet and Gerard Fromanger.
Click here to learn more.