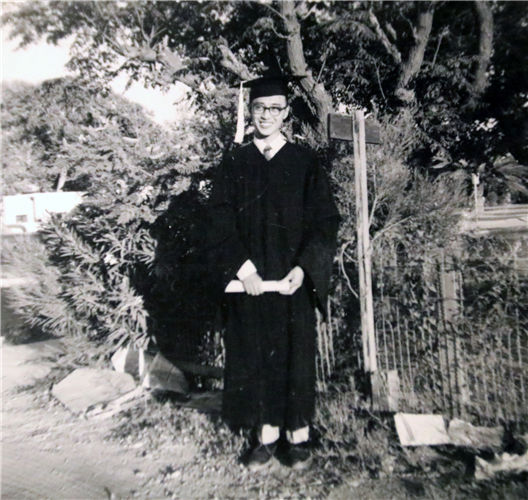 Chen graduated from University of Arizona. [Photo by Judy Zhu/China Daily]
The idea was dropped after Chen found out that clinical tests, thus a lot of money, were required for the products to be sold in the US. Today two sample bottles of half-evaporated yellow liquids lie in a corner of Chen's store, "a reminder of my past effort", as he puts it.
By that time Zhang had long since died. After the death of his successor and brother-in-law Yao Changfu (more famously known as C.F. Yao) in 1963, the company struggled. When Chen, bored with "having a boss in my life", decided to strike out on his own, it was more than a decade since Ton Ying had held its last auction at Parke-Bernet Galleries in New York, in 1964.
"In 1975 the Manhattan Art & Antique Center was still under construction. I dropped by thinking: 'Well, I may start from here.' Forty-four years later I'm still here," he says.
A longtime presence carries its own benefits. Ask to see Chinese antiques, and almost every shop owner within the building will direct you to Chen's treasure trove, which is impossible to miss.