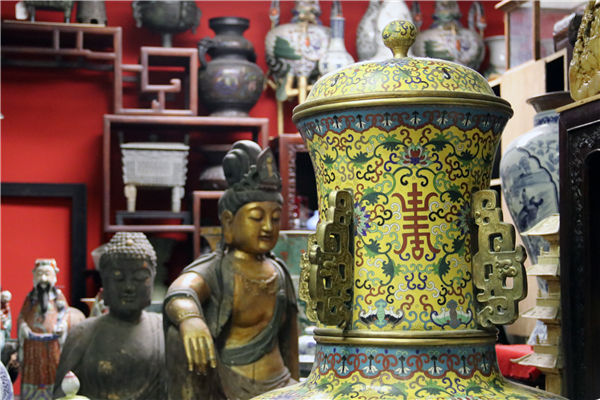 Chen Shizhen sees his own company, which bears the name Ton Ying, as a continuation of some sort for the old Ton Ying company. [Photo by Judy Zhu/China Daily]
In 1952 the teenager boarded a train for Hong Kong, a cultural melting pot known as the Pearl of the Orient. There he attended, among other schools, La Salle College and became a schoolmate for the late Bruce Lee, Kung-fu master and action movie star.
Chen stayed in Hong Kong for six years before leaving for the US.
"I had become interested in physics and thought the US a better place for academic pursuits. An elder sister of mine was already in Arizona, married to an American Indian soldier she previously met in Shanghai. So I went there."
Attending the University of Arizona, Chen studied plasma physics, before arriving in New York in 1963, doing research in the astronomy department of Columbia University.
"It was during this time that I worked part-time for Ton Ying," Chen says, citing the influence of his uncle, Liu Linsheng, who is married to a cousin of Chen's father. A writer-scholar, Liu was an art adviser for the Chinese Nationalist Government after World War II as the country tried to retrieve from Japan some of its most-treasured art works looted during the war.
"We had some star clients. Mr Rockefeller was one, who was not at all that picky when it came to choosing for a museum donation. Then there were Gloria Vanderbilt, the heiress and actress, and the actors Anthony Quinn and Richard Chamberlain."