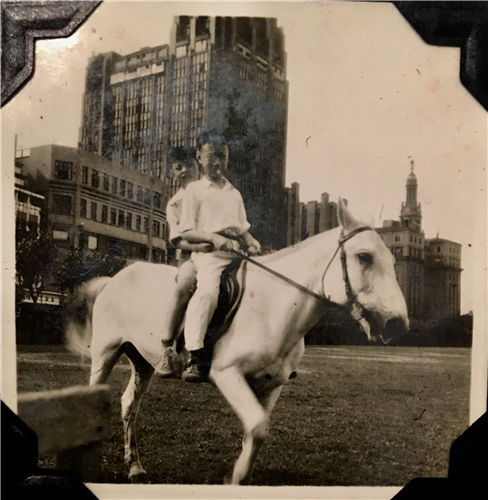 Chen Shizhen (right) with his younger brother in Shanghai. [Photo by Judy Zhu/China Daily]
There was also Benjamin Altman, the man who founded the namesake luxury department store, and Arthur M. Sackler, the psychiatrist and philanthropist whose collection of Chinese art works and antiques today fill, among others, the Metropolitan Museum of Art (the Met) in New York and the Arthur M. Sackler Museum of Art and Archaeology at Peking University in Beijing.
The recent media coverage of the opioid epidemic has embroiled and disgraced the Sackler family, whose members were behind the hugely effective marketing of OxyCotin, an opioid drug believed to have claimed hundreds of thousands of lives from overdose over the past 20 years.
"I myself had almost gone into marketing," says Chen who, after university, held three college teaching posts and worked for several companies. "That's when I got letters from father asking me to try to explore the US market for a brand of concentrated mouth wash and aftershave he had just launched."