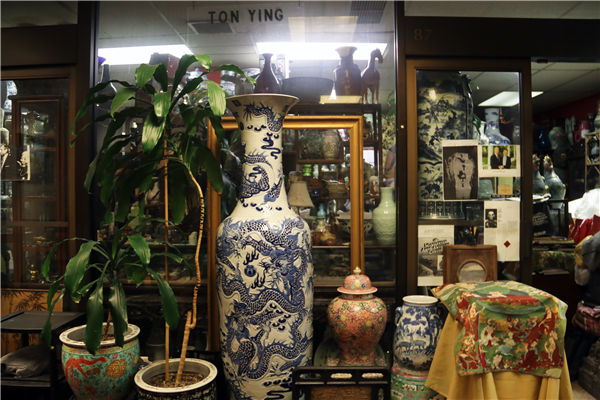 Chen Shizhen sees his own company, which bears the name Ton Ying, as a continuation of some sort for the old Ton Ying company. [Photo by Judy Zhu/China Daily]
By that time Zhang himself had become a key member of the Nationalist Party and was viewed as a mentor by Chiang Kai-shek, who later succeeded Sun as the party leader. However, Zhang fell out with his protege in the 1930s and left China in 1938, after the Japanese invasion. He eventually settled in New York, where he spent the last decade of his life and was buried at Ferncliff Cemetery in Westchester county, about 40 kilometers north of Manhattan.
Two years before Zhang left China, in 1936, Chen was born in Shanghai into a business family whose wealth, although utterly incomparable to that of Zhang's family, was already big enough to open the boy's eyes and mind to the outside world.
"My father was a dentist who made a fortune by manufacturing and selling a hugely popular toothpaste," says Chen, whose own life path somehow reflects the adventurous streak of his entrepreneur father.