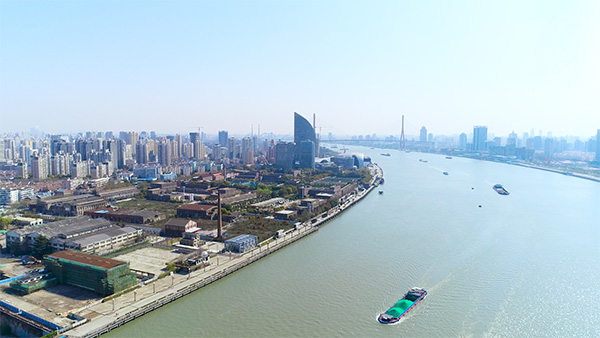 [Photo provided to chinadaily.com.cn]
"It is interesting to discuss the relationship between water and Shanghai, which is a city born by the river," said Ruan Xin, architecture and urban curator.
As a rotating exhibition, the event will be held in different areas in the city, demonstrating the improvements to public space and allowing citizens to experience how the spaces can be enhanced aesthetically.
Zhang Ming, chief architect of the exhibition, said that unlike indoor art works that emphasize more on the personal expression of artists, outdoor art works pay more attention to the public space and environment.
Caption: The historical Shanghai Shipyard in the Yangpu Waterfront will serve the venue for the main exhibition of the Shanghai Urban Space Art Season, which will start in September. Provided to chinadaily.com.cn
Tang Xiaofan contributed to this story