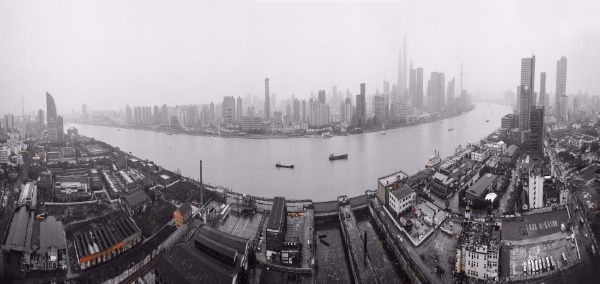 [Photo provided to chinadaily.com.cn]
Featuring the theme of "Encounter", the biennial Shanghai Urban Space Art Season will kick off at the end of September this year and last for two months.
The exhibition, which was previously held in 2015 and 2017, will continue to revolve around the topic of urban spaces in Shanghai, focusing especially on how waterfronts can bring more vibrancy to the lives of people.
The main exhibition, which is divided into two sections, will be hosted in the historical Shanghai Shipyard in the Yangpu Waterfront area. Thematic exhibitions, site projects and various public activities, along with other cultural and tourist programs, will also be included in the event.
The section called Urban Space Art, which is curated by Fram Kitagawa, a famous Japanese artist, contains about 20 pieces of art spread along a 5.5-kilometer stretch of public waterfront space.
The Planning and Architecture section, which aims to stimulate thoughts and discussions about waterfront development, will show the concepts of waterfront planning both at home and abroad as well as the achievements and prospects of construction projects along the Huangpu River and Suzhou Creek.