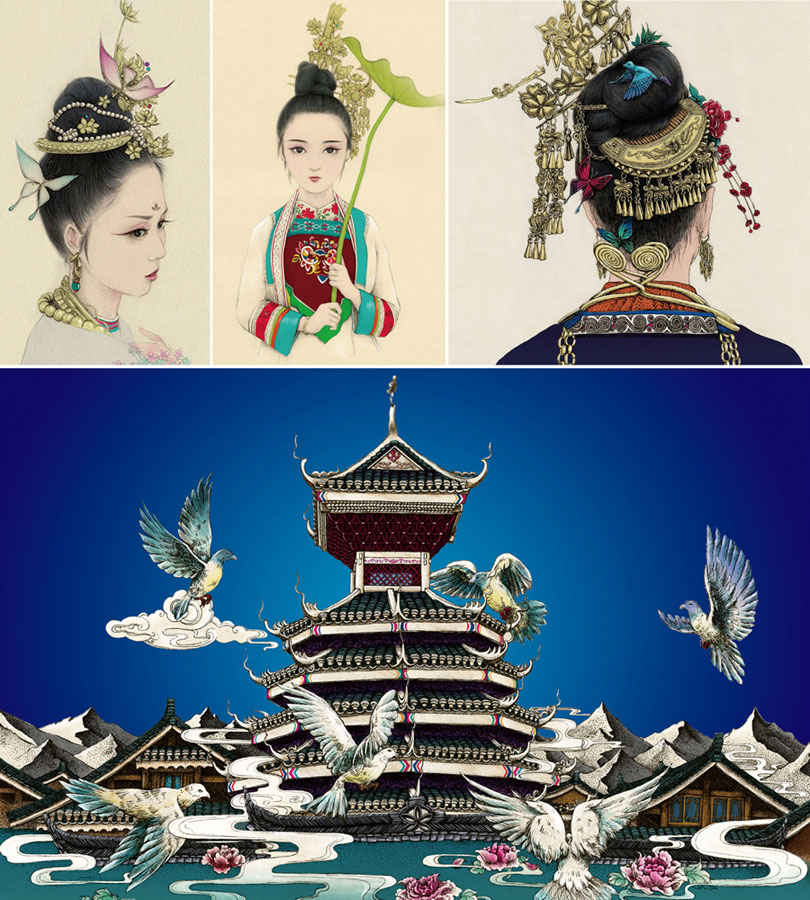 A composite of drawings by Lan Caisheng. [Photo/Xinhua]
A gallery of drawings capturing the culture of Miao and Dong ethnic groups in Zhaoxing Dong village, Liping county, Southwest China's Guizhou province, has become a hit among locals and tourists.
The 28-year-old Lan Caisheng, a member of the Dong ethnic group, set up the gallery after returning to his hometown following graduation from university in 2015.
"My greatest wish is that the ethnic culture in Guizhou would be enjoyed and understood by more people in the form of drawings," Lan said.