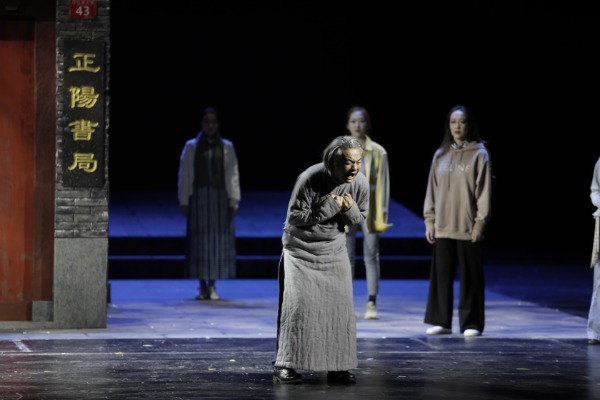 Guan Bo has been a frequent visitor to Zhengyang Bookstore, in Zhuanta Hutong, Xicheng district, downtown Beijing. The hutong, a type of narrow alley, is reputedly one of the oldest in the city. The courtyards hidden among the capital's hutong symbolize the city.
The bookstore is situated in one such courtyard, which is also home to a small pagoda that was built in the Yuan Dynasty (1271-1368), and named after a monk called Wansong Xingxiu (1166-1246).
For Guan, a Beijing native, each visit to the bookstore gives him pleasure and a sense of peace, not only from reading and buying books but also from experiencing the city's most traditional lifestyle.
Since 2017, Guan, a veteran scriptwriter, director and producer who, in 2014, graduated from the directing department of the Central Academy of Drama with a master's degree, has been writing a script for a Chinese play inspired by the bookstore. Supported by the Beijing Culture and Arts Fund, the play, not surprisingly titled Zhengyang Bookstore, will premiere at Tianqiao Performing Arts Center in Beijing from March 31 to April 4. Directed by Li Bonan, the play features veteran actors Zhang Qiuge and Liu Xiaoye alongside young performers Xu Shaoying and Zhang Keying.