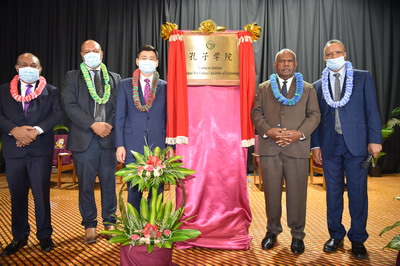 The first Confucius Institute in the Pacific island nation of Papua New Guinea (PNG) was inaugurated in the country's second largest city of Lae on Saturday.
The PNG University of Technology (Unitech) will cooperate with Chongqing Normal University based in China's southwestern Chongqing Municipality to run the program. About 300 Unitech students and staff have applied for enrollment in the institute.
According to Unitech, two other PNG universities, the University of Papua New Guinea and the University of Goroka, will open classrooms for the institute, while Unitech will be the coordinating center for teaching and learning activities.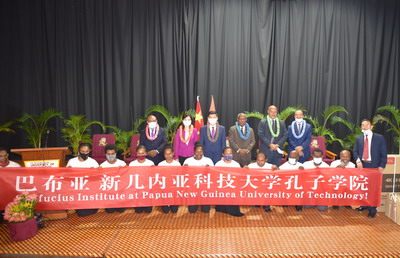 Chinese Ambassador to PNG Xue Bing, PNG Governor-General Bob Dadae, Deputy Prime Minister Sam Basil, PNG Ambassador to China Don Sawong and Unitech Vice-Chancellor Ora Renagi attended the inaugural ceremony.
Xue hailed the opening of the Confucius Institute as a milestone in education and people-to-people exchanges between China and PNG.
"It is the successful outcome of cooperation between the two universities, which provides a unique platform for deeper and more diverse exchanges of language and culture between our two peoples," Xue says.
Dadae adds that young people in PNG, through learning the Chinese language and culture, will bring more vitality to bilateral exchanges.
Renagi says that Unitech will attach importance to the development of the Confucius Institute. He said he believes the university can learn more about the Chinese culture and its technological achievements with the help of language education provided by the institute, which will help train more professional personnel for his country.