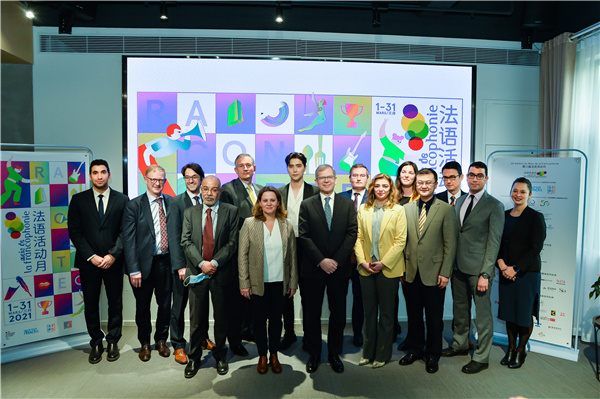 Every year, the month of March celebrates La Francophonie in China and around the world. With collaboration among embassies of other French-speaking countries in China, the 25th Francophonie has been launched around the theme of "raconter" – a verb describing the need for knowledge and discovery.
Through films, exhibitions, seminars and various activities, the festival illustrates, exemplifies and demonstrates the wealth acquired through learning French.
"At a time when our movements are constrained by the pandemic, it is fortunate that this Francophonie can continue to express itself in China through the genius of artists, intellectuals and scientists but also through excellent teachers, students and pupils," said Mikaël Hautchamp, minister for cultural, educational and scientific affairs at the French Embassy to China.
"Let us hope that these meetings will reveal new horizons, these cultural or scientific proposals will be moments of pleasure and discovery that allow everyone to come together in the same spirit. Bringing hearts and minds together is the project of this festival which, beyond a language, celebrates its diversity of expressions," said Laurent Bili, French ambassador to China.
For more information, please visit https://www.faguowenhua.com/