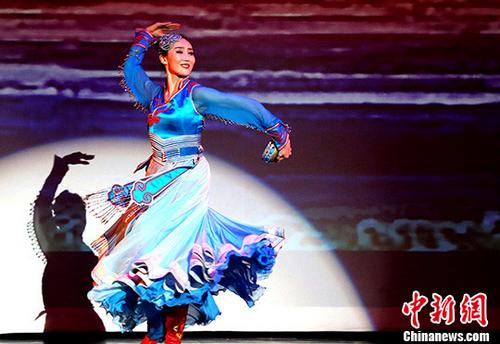 A grand Spring Festival gala is going to be staged online to celebrate the upcoming Chinese Lunar New Year, which falls on Feb 12 this year, the organizer said on Saturday in Houston, Texas.
The show Embracing Spring will be the largest of its kind in Houston, and this year will be the ninth anniversary for the traditional celebration.
At a news briefing on Saturday, the organizer said that due to the COVID-19 pandemic, this year's gala will be held online for the first time through internet platforms such as YouTube and Youku, among others, on Feb 6.
Yang Deqing, chief executive of the Chinese Civic Center, says several technicians have helped address the technical challenges, making sure the show can be viewed smoothly online.
Despite the difficulties, local artists and art troupes are passionate about the event. "Around 70 acts have signed up for the event, more than any year before," director of the show Jiajin Ji says. Only around 30 have been chosen, due to time limitations.
The show will be presented by the Houston Chinese Civic Center and co-organized by other Chinese communities in Houston.