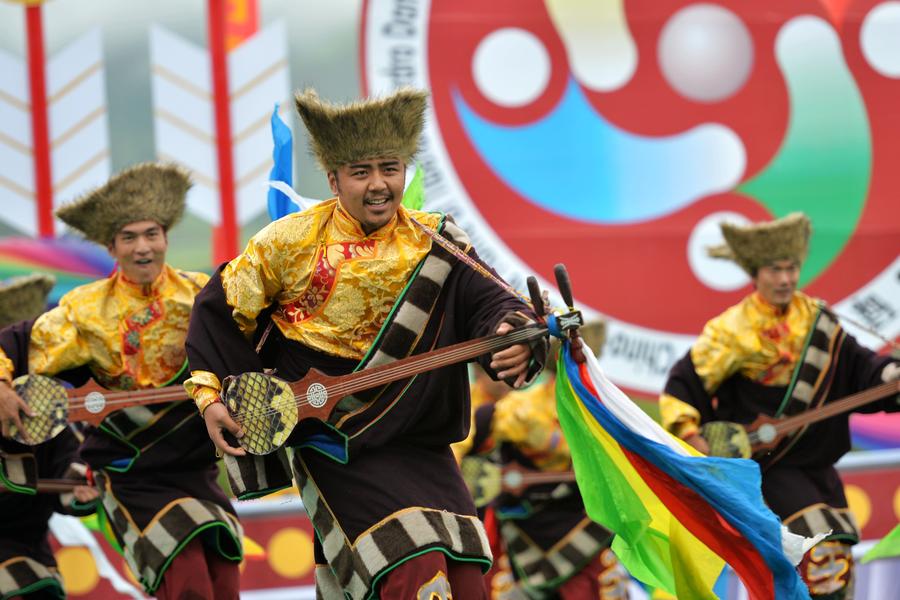 Actors sing and dance at the Traditional Guozhuang Dance Contest on Aug 6. (Xinhua)
The annual Xianglang Festival and the Traditional Guozhuang Dance Contest were held in Luqu county, Tibetan Autonomous Prefecture of Gannan, Gansu province on Aug 6. Seventeen teams, about a thousand of Guozhuang dancers from Gansu, Qinghai and Tibetan region in Sichuan as well as thousands of tourists from home and abroad danced in the grassland to pray for a good harvest next year.
With a history of thousands of years, the Xianglang Festival is one of the most important festivals for Tibetan people in Gannan. They will hold contests such as Guozhang Dance, Push and Pull and Cattle Race to promote their ethnic culture.
We Recommend: