Martial arts hits Bulgarian stage
xinhua Updated: 2014-02-07 16:52:51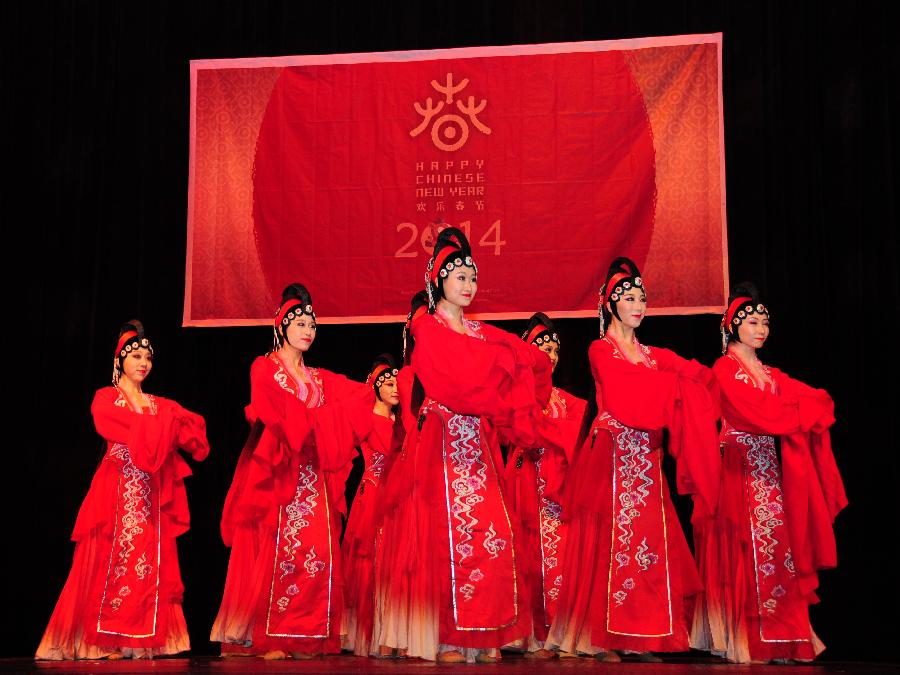 Zhengzhou Song and Dance Troupe perform Chinese dancing, music and martial arts on Feb. 3, 2014 as part of Chinese New Year celebrations. [Photo/ Xinhua]
A Chinese dancing, music and martial arts show hit the Bulgarian stage on Feb. 3, 2014 as part of Chinese New Year celebrations.
Nearly 4,000 spectators watched performances given by Chinese Henan-based Zhengzhou Song and Dance Troupe, and Shaolin Tagou Education group.
Martial arts masters presented unique Shaolin Kung Fu skills with a variety of Shaolin weapons, including dual broadswords, chain rod, whip and dagger.
Inaugurating the event, Chinese ambassador to Bulgaria Wei Jinghua called the performance is a Chinese New Year gift for the Bulgarian people and marks beginning of the celebrations for the 65th anniversary of establishment of diplomatic relations between the two countries.
Bulgaria's Minister of Culture Peter Stoyanovich said the event has attracted a huge audience, indicating enhanced bilateral ties in the cultural sector.
we recommend:
 Special Coverage: