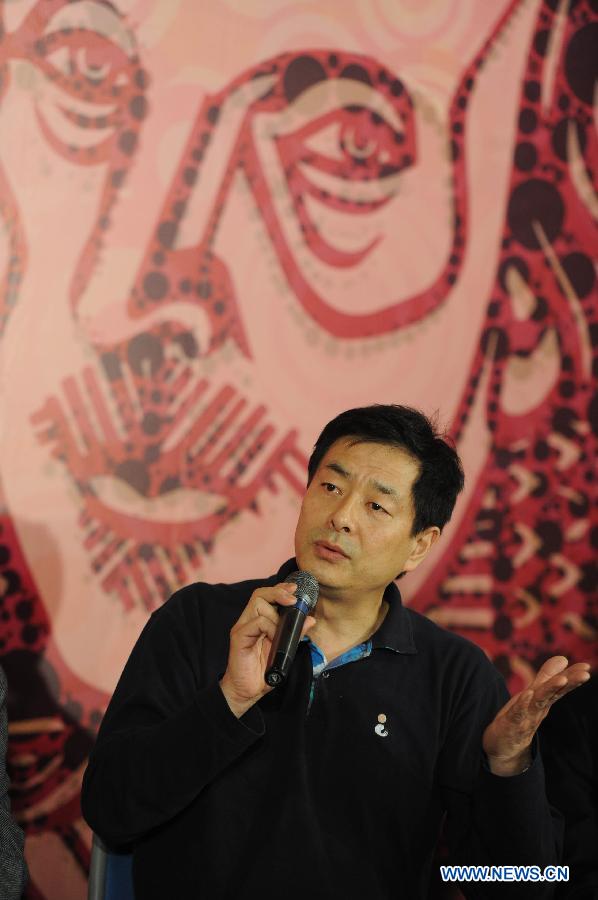 Chinese actor Pu Cunxi speaks during a press meeting of the "Salute to Shakespeare!", a series of performances to commemorate Shakespeare's 450th birthday, at the National Center for the Performing Arts, in Beijing, capital of China, April 21, 2014. A total of eight plays from different countries will be put on stage from late April to the end of November this year. [Xinhua/Luo Xiaoguang]
Nearly 40 plays will be staged in the following eight months in China to mark William Shakespeare's 450th birth anniversary.
A play adapted from Macbeth will raise the curtain of a series of performances named "Salute to Shakespeare" on April 22, according to a news briefing held at the National Center for the Performing Arts on Monday.
Eight troupes from Britain, Scotland, the United States and China will perform nearly 40 shows of Shakespeare's original or adapted plays.
"William Shakespeare is great. He is cherished not only in the U.K. but in the whole world," said Pu Cunxin, a renowned actor with Beijing People's Art Theater, at the news briefing.
We Recommend: