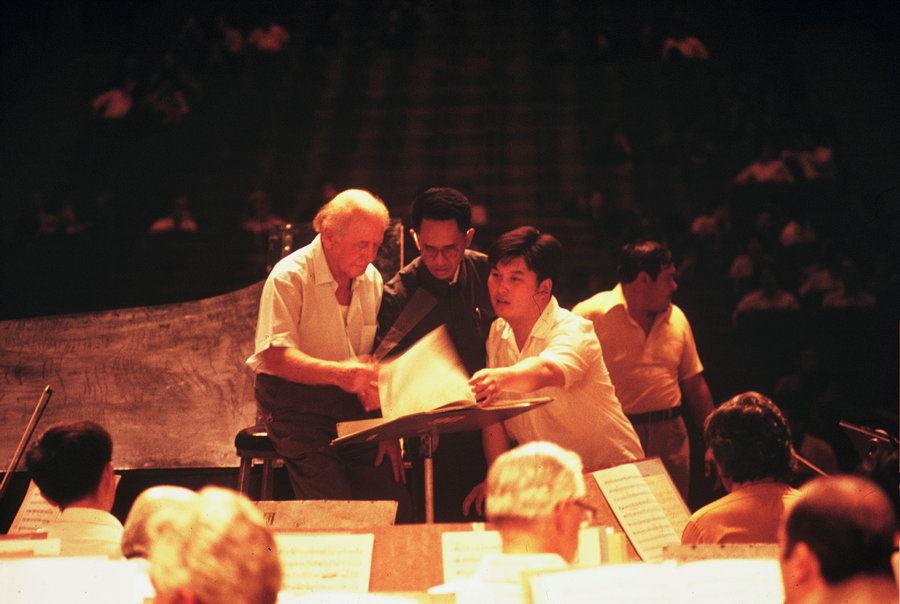 This November, 14 members of the Philadelphia Orchestra will tour China, giving concerts and organizing residency activities to commemorate the 50th anniversary of the ensemble's historic 1973 Chinese tour, the first by an American orchestra.
One member of the party, violinist Davyd Booth, participated in the 1973 tour, and will return to join his colleagues in furthering the Orchestra's commitment to people-to-people exchange through music.
"Music has the power to connect and build bridges. We are delighted to commemorate the historic 1973 tour, and our 50-year relationship with the people of China during this residency," said Matías Tarnopolsky, president and CEO of The Philadelphia Orchestra and the Kimmel Center, Inc. "The 1973 tour is remembered to this day by many in China as a symbol of deep musical friendship, and we hope that our music-making will continue to build bridges between our people and cultures."