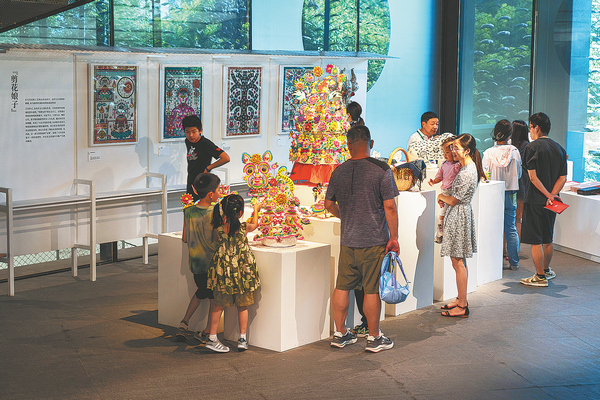 Exhibition showing lifestyle of Juxi village, Zhejiang province, reveals overlooked links to Confucius, despite residents honoring their culture over the centuries, Cheng Yuezhu reports.
In the mountainous regions of Jinhua, Zhejiang province, lies a village called Juxi. Unbeknown to many, the village has preserved a centuries-old connection with Confucius.
It is recorded that in 1130, Confucius' 48th generation descendant Kong Duangong sought refuge from the war and settled in Jinhua, and his descendants still live in the village, making it the largest residential cluster of the descendants of Confucius in Jiangnan, the region south of the lower reaches of the Yangtze River.
When Liu Yilan, curator and director of public education at the Art Museum of the China Academy of Art in Hangzhou, Zhejiang province, first visited Jinhua during a field trip and saw the ancient tree believed to have been planted by Kong Duangong, she immediately sensed that the village was far from ordinary.
"We were taken to the Confucius temple, where we saw well-preserved genealogies and ceremonial artifacts belonging to the descendants of Confucius, and learned their deeply moving stories of migrating to this place and upholding family traditions," Liu says.
Along with her team, Liu visited the villagers, learned their traditions, and studied how they follow the rites and traditions of Confucianism and still observe them in their everyday lives.
Based on her research, Liu compiled a list of 10 rituals in Juxi village, categorizing them according to 10 aspects, from ceremonial and festive practices to neighborhood relations and cultural reverence.