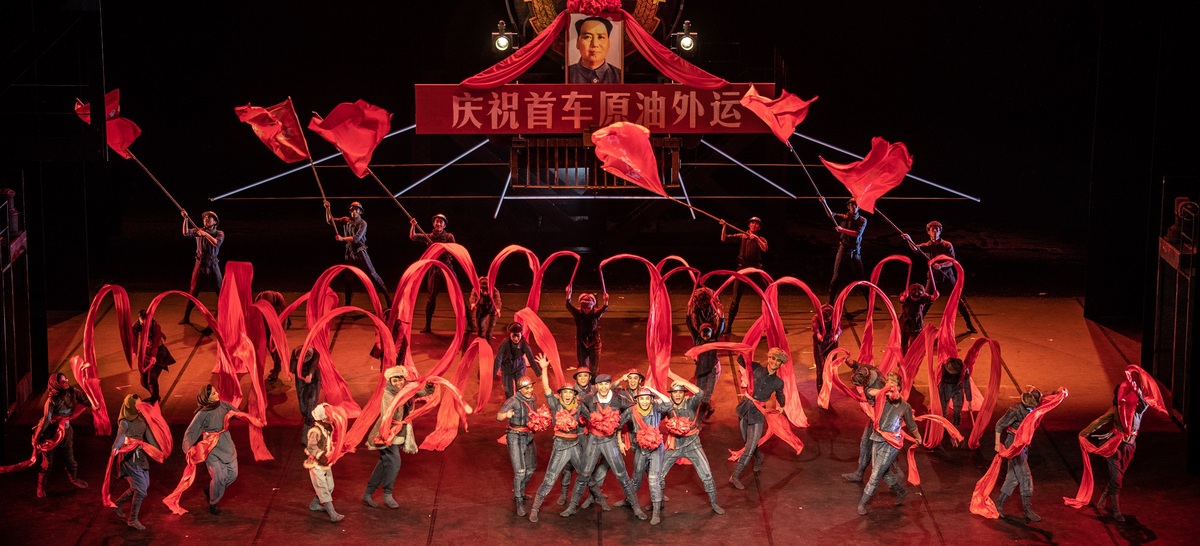 As dancers of the Liaoning Ballet of China took a bow after performing the dance drama Iron Man at the Liaoning Grand Theatre in Shenyang in late August, they also brought their four-month national tour to an end.
It was the most sweeping tour of the past four decades. The artists performed 47 times in 17 cities, choosing one of their three classic ballet dramas at each stop — Iron Man, Spartacus or Gala.
"The young dancers vividly presented the new art of Liaoning province to audiences across the country with their beautiful dancing and exquisite skills," said Qu Zijiao, head of the ballet company.
Founded in 1980 in Shenyang, Liaoning Ballet of China has developed into one of China's most renowned ballet ensembles. It has performed 18 world-class ballet productions, including Swan Lake, Sleeping Beauty and Le Corsaire. It holds exclusive copyrights to many works in China.
Liaoning Ballet of China also created 17 original ballet dramas, including Er Quan Ying Yue (Spring Water Reflects the Moon), The Last Emperor, Mulan and Iron Man, some of which have received prestigious national awards.
Iron Man, which incorporates ballet and Chinese classic and modern dance, tells the story of Wang Jinxi, a model oil field worker in Daqing, Heilongjiang province, who devoted his life to the development of the petroleum industry.
For years, documentaries, music and films abounded around the life of Wang, who died at the age of 47. Using various types of dance to depict his life was a new and inspiring way to retell the story.
"We want the public to better understand the Iron Man spirit through the form of a dance drama," Qu said.
After the performance in Daqing in May, and member of the audience said, "It is my first time to watch a ballet drama, but Iron Man is the best in my mind. Like most young people in Daqing, I felt proud of dedicating ourselves to the oilfield."
In recent years, the Liaoning Ballet of China has actively engaged on global stages and adopted different ways of promoting Chinese culture.
Its affiliated ballet dance school, established in 1994, stands as the world's largest professional ballet talent training base. With more than 100 outstanding graduates, the school's alumni can be found in major ballet companies across Asia, Europe, America and China.
Over the years, performers and students from the school have garnered more than 170 silver awards and higher at prestigious international ballet competitions.
"We insist on original dance dramas to tell China's story to the world," Qu said. "We will continue to co-create dance works with famous foreign dance companies and choreographers to achieve better cultural integration."