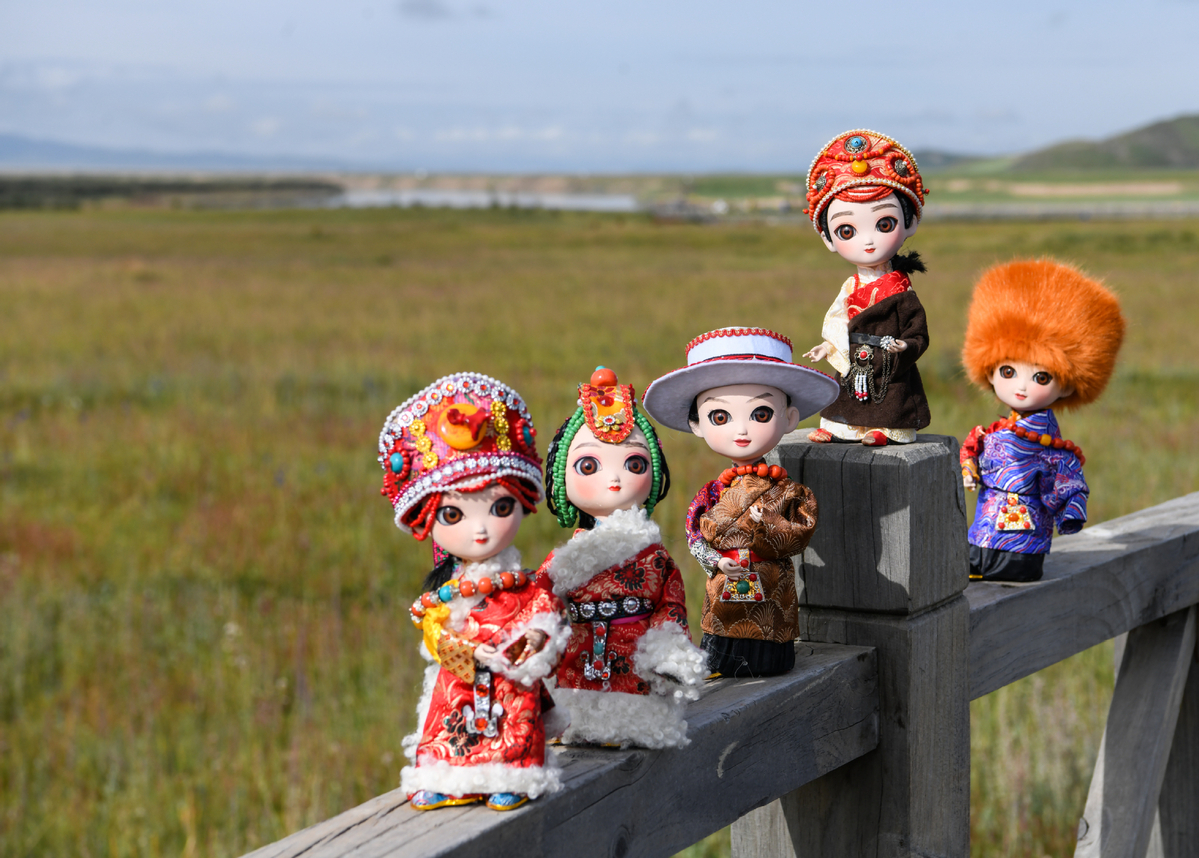 In 2016, a handicraft cooperative was established in Baihe community of Tangke town in Ruoergai county, Southwest China's Sichuan province.
Members of the cooperative integrated local traditional culture and modern design into a handmade doll named "Lucky Doll".
Sold both at home and abroad, the "Lucky Doll" has become a distinctive local industry and increased the residents' income.