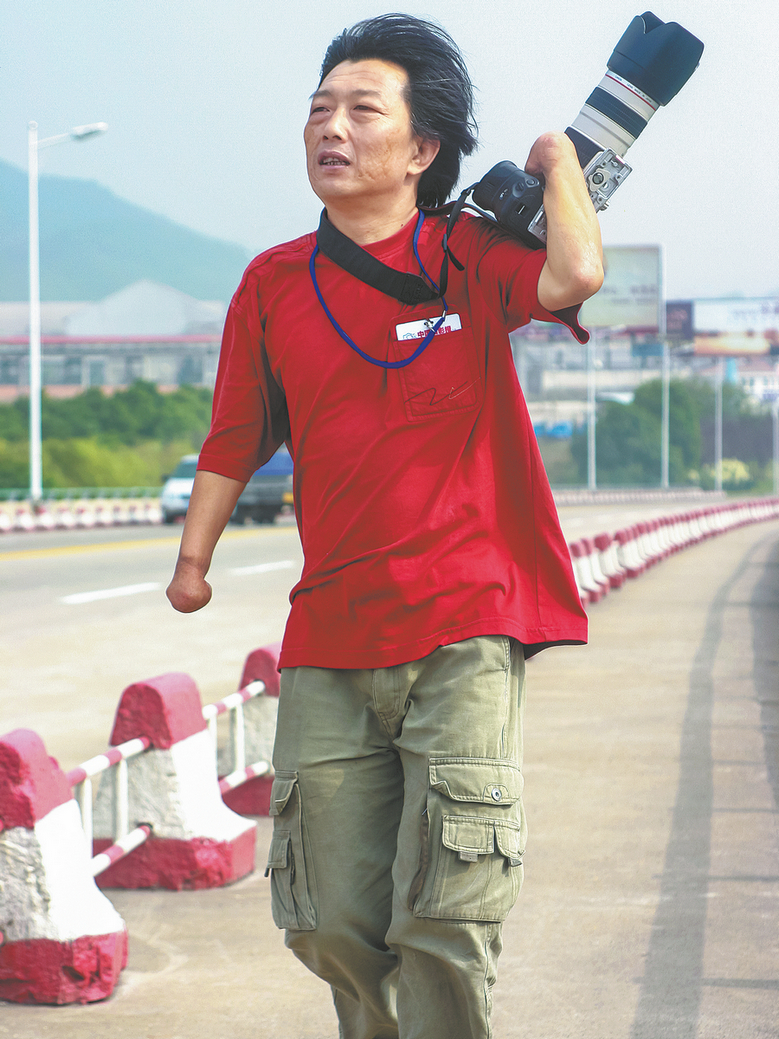 Despite difficulties of his own, dedicated photographer captures the energy, persistence and inner strength of athletes who have succeeded in the face of seemingly insurmountable challenges, Yang Feiyue reports.
As the Asian Games in Hangzhou, Zhejiang province, approaches, Zheng Longhua is wrapping up final preparations for his special exhibition for the grand event, which is scheduled to start in September.
Over the past few months, the man in his 60s has been sorting through tens of thousands of photos he has taken over the past two decades, and cherry-picked 100 images featuring para athletes.
"It is exciting that it will be held on my doorstep," says Zheng from the city's Lin'an district, adding that he wants to contribute to the event in his own way.
The photos cover thrilling moments from various competitions, including the fifth to eighth National Games for Persons with Disabilities, as well as the 2007 Special Olympics World Summer Games in Shanghai.
One of the photos chosen, Defying Broken Wings to Fly, depicts a group of passionate and radiant para athletes, leaping over hurdles, overcoming their physiological limits with incredible determination.
"Throughout my years of capturing these journeys, what moved me the most is how sport has reignited the flame of life for countless individuals with physical challenges, helping them regain their confidence and zest for life," Zheng says.
He says that through the images, he wants the world to see their strength, determination and positive and optimistic attitude.
In June, Zheng's documentary photography collection featuring moments of 50 people with physical challenges won the Golden Statue Award for China Photography, which was hosted by the China Federation of Literary and Art Circles and the Chinese Photographers Association, and which is the top national individual achievement in the field of artistic photography.