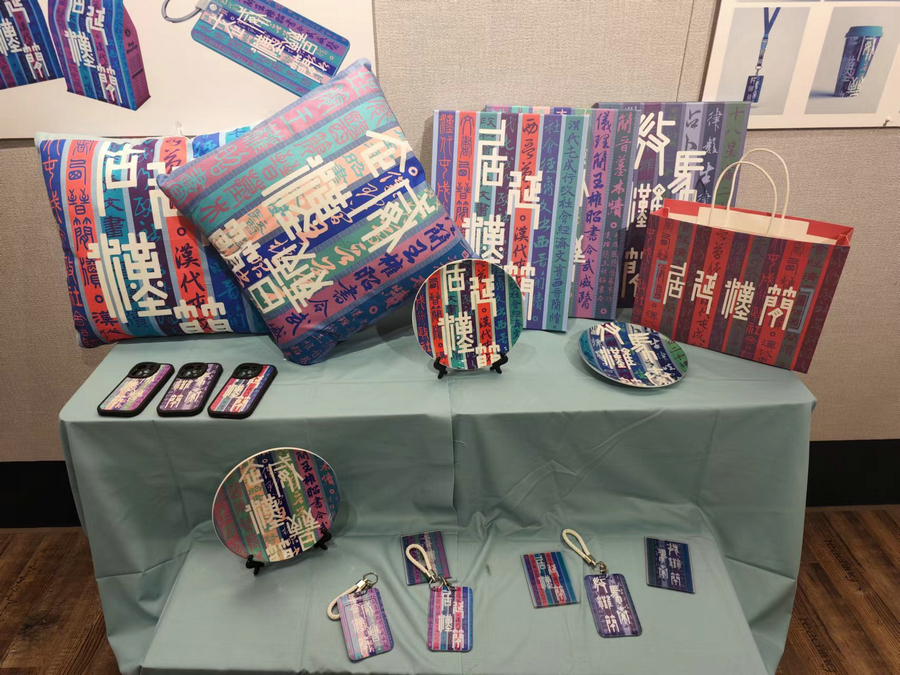 Coffee mugs, tea cups, throw pillows, porcelain vases, table lamps, popsicle sticks, hairpins, canvas bags...
A total of 34 sets of creative products featuring jiandu, bamboo or wooden slips for writing documents before paper was widely available, amazed visitors to the Museum of Northwest Normal University in Lanzhou, capital of Northwest China's Gansu province.
They were standouts from a design competition themed on jiandu co-organized by the Jiandu Institute affiliated with the university, Gansu Jiandu Museum and Gansu Calligrapher Association. Gearing towards university and college students around the country, the competition kicked off in January and received a total of 57 entries.
The university is a national leader in studies surrounding jiandu, especially those unearthed in Gansu, where more than 80,000 jiandu have been found since 1907. The competition and the exhibition are an integral part of the university's effort to unleash the beauty of jiandu culture and promote it among the general public, especially the younger generations.