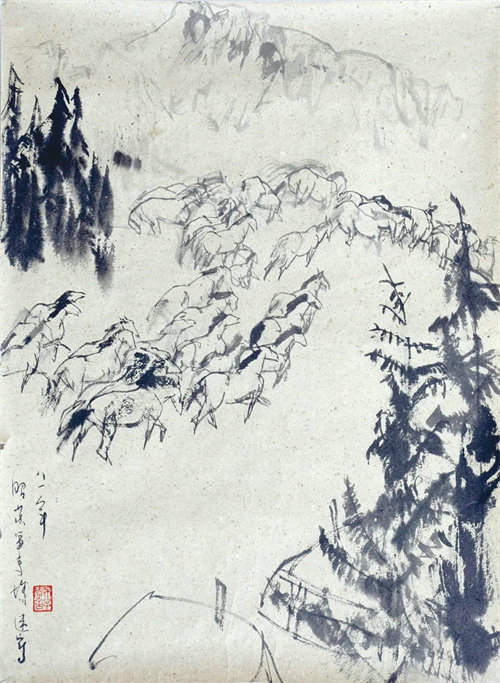 In July 1987, an exhibition of ink works by four young painters unveiling at the China National Academy of Painting, and drew acclaims and meanwhile mixed views. Liu Boshu, then the academy's director who mounted the show, hoped that it would arouse discussions on the reform of ink traditions and help promote of career of young artists.
Years have passed, and the four painters have today become prominent figures. Inheritance, Persistence and Innovation, an exhibition to mark Liu's contributions in carrying on ink art, was open at the China National Academy of Painting on July 19, the first anniversary of Liu's passing away.
Running through July 29, it shows some 160 drawings, paintings, sketches, manuscripts and other documents to navigate through Liu's life and career, as one who was nurtured by the education of master artists like Xu Beihong, and who undertook the responsibility to pass on the tradition to the younger generation by encouraging them to renovate and persist with.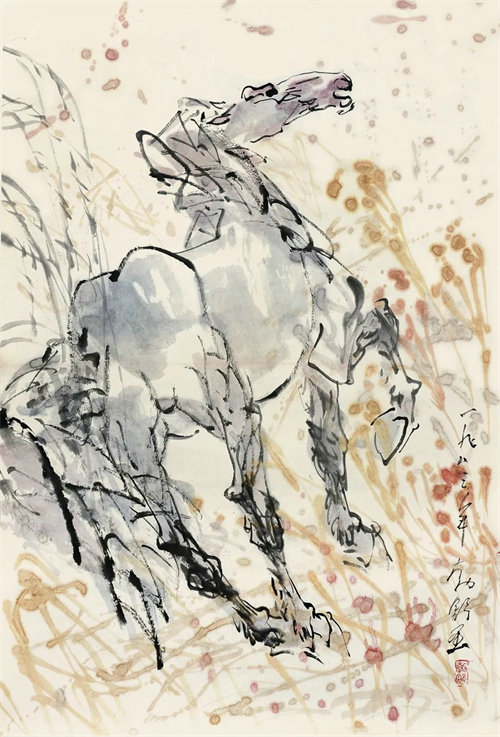 He Yunlan, Liu's wife, said at the exhibition opening: "I feel he (Liu) is right here — his work, his spirit, dream and ideal are all well presented at this exhibition.
"He was lucky to be instructed by Xu Beihong, so that he was not burdened with the fame and pressure from being viewed a 'prodigy'. While teaching at the Central Academy of Fine Arts, he found himself being in a big family, full of love and care, where he was able to continue his exploration with art. … This show gives a true profile of the life of an artist."