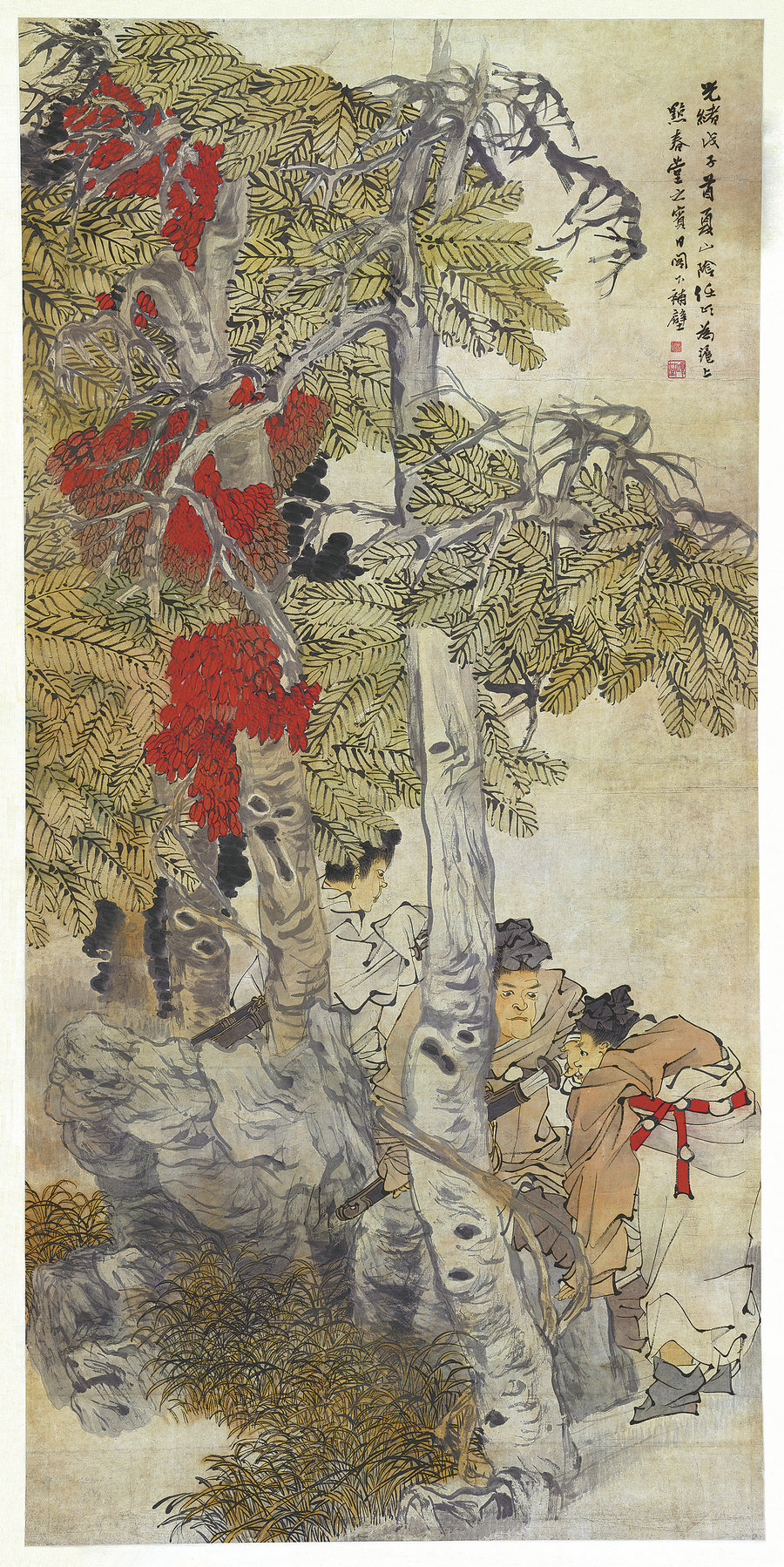 A painting on exhibition is a 2.5-meter-long hanging scroll by Ren Yi (1840-95), depicting two men observing a sword. A man from Xiaoshan in Zhejiang province, Ren spent his later years in Shanghai as a professional painter.
The painting created in 1888 marks the maturity of his technique. It features an intriguing composition with two men standing stealthily behind trees, as if plotting.
The trees are so overwhelmingly tall that they add to the mysterious atmosphere. "We don't know the actual story in this picture, except that it was commissioned by the Dianchun Hall, a building near the old Chenghuang Miao (City God Temple)," according to Tang Yongyu, a researcher with the Shanghai History Museum.
Dianchun Hall was the headquarters of the Shanghai's rice and sugar trade union at that time, and in the 1950s, the painting was given to the predecessor of the Shanghai History Museum.
In 1960, it was taken over by the Shanghai Museum, where it was kept until 1993, when the Shanghai History Museum was reopened, and the painting returned to its collection. This is the second time the painting is on public exhibition since 1996, Tang says.