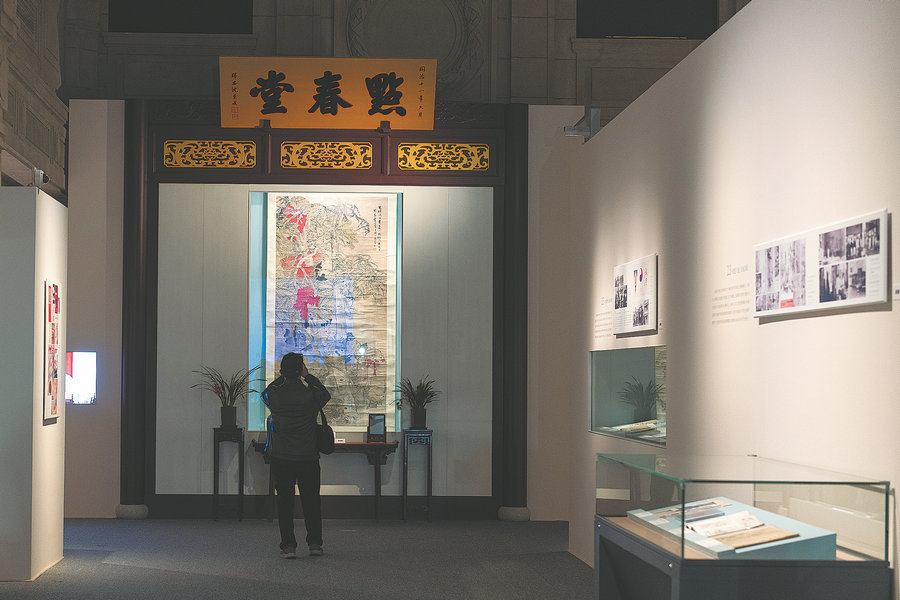 What makes the Shanghai style stand out was its inclusiveness, diversity and innovation.
"The Shanghai-style paintings are unique, as they featured aesthetics that were close to reality and everyday life, which was in accordance with the cultural environment and public preference of the city," says Ma Genwei, deputy director of Nanjing Museum.
They introduced the traditional aesthetic for Chinese calligraphy in stone and bronze inscriptions on the depiction of plants and animals, and laid the foundation for the modern free-hand-style painting of these subjects, and reinvigorated this traditional genre of Chinese ink art, he says.
"It is fair to say that the Shanghai-style painting encapsulated the spirit of traditional Chinese art," according to Ma.
"In the particular cultural context, the Shanghai aesthetics is where the East and the West met and became intertwined, and the art creation vividly reflected the artists' unceasing quest for innovation and exploration. They have a great influence on the overall development of Chinese art later on," he says.