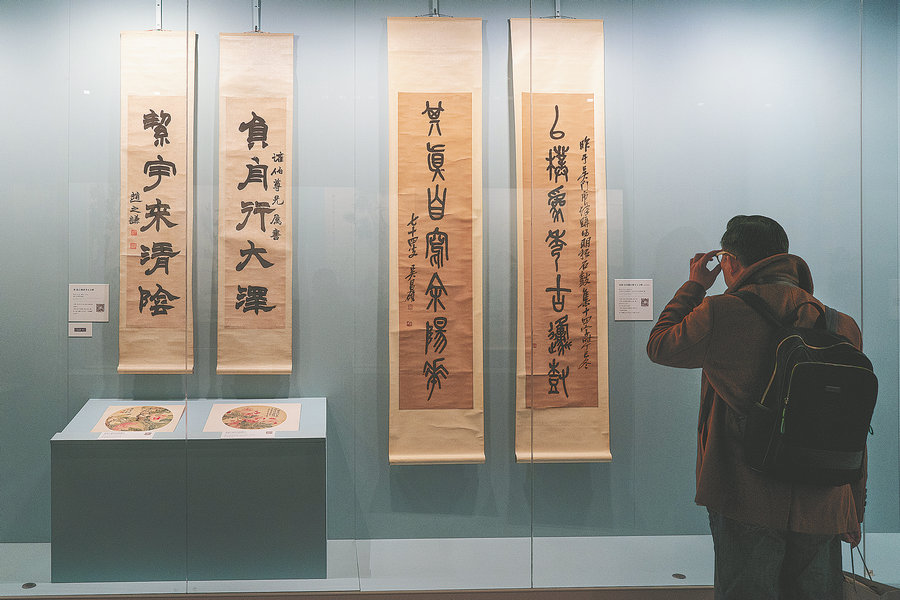 Haipai, or Shanghai style, as a distinctive artistic branch in the Chinese art history, began to come into being when Shanghai became an open harbor in the 1860s.
Artists from nearby provinces, especially those in the Yangtze delta, gathered in Shanghai during that period to meet booming market demand for artworks. They adapted their technique and depicted subjects favored by the clients, which were often folktale scenes, legendary characters, plants and animals that symbolized good fortune.
Fan shops in town used to serve as retail outlets for individual artists at that time. On exhibition is a replica of a list that gave the standard price for painting on folding fans, hand-scrolls, hanging scrolls and so on from different artists.
Later, artists' associations were formed, publishing houses emerged and the first modern art school was founded in Shanghai. By the 1920s, art exhibitions took place frequently, and the first public display of art from all over China was held in the city in 1929.