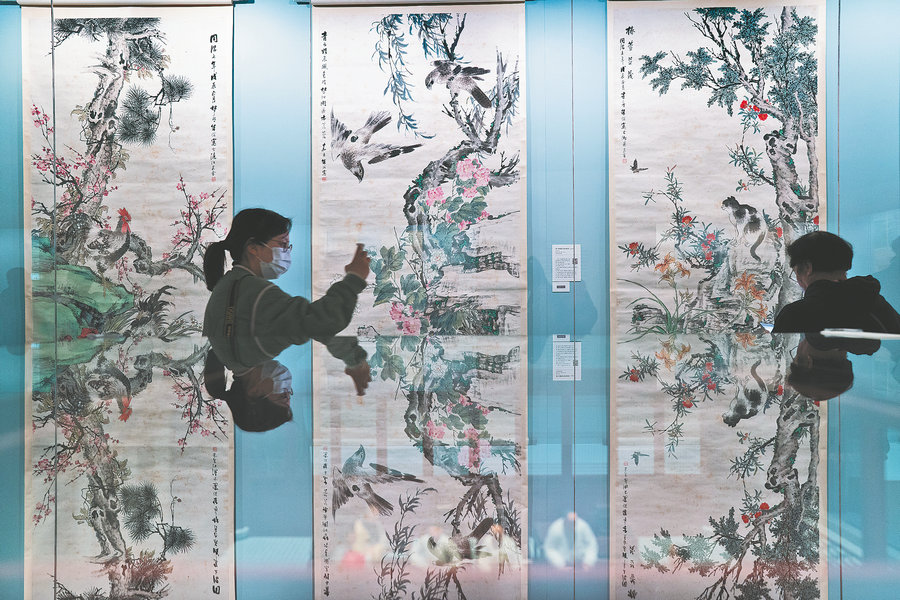 The Shanghai History Museum is showcasing its most treasured paintings and calligraphy works, which illustrate the distinctive Shanghai style that prospered from the mid-1800s to the early 1900s.
All the Rivers Run Into the Sea will run from March 31 to May 28, presenting altogether 95 sets of artworks, including four borrowed pieces from Zhejiang Museum, four from Anhui Museum and six from Nanjing Museum of Jiangsu province.
Sixty-four sets of the artworks are on their first public showing, according to Zhou Qunhua, director of the Shanghai History Museum. "This is the latest fruit of collaboration among the museum community members in the Yangtze River Delta."
At the exhibition opening on March 31, the Shanghai History Museum also signed strategic partnerships with the three neighboring museums respectively, pledging to further cooperation in exhibitions, protection of cultural relics, academic exchanges and personnel training.